Open city track and field race, dedicated to the city of Novodvinsk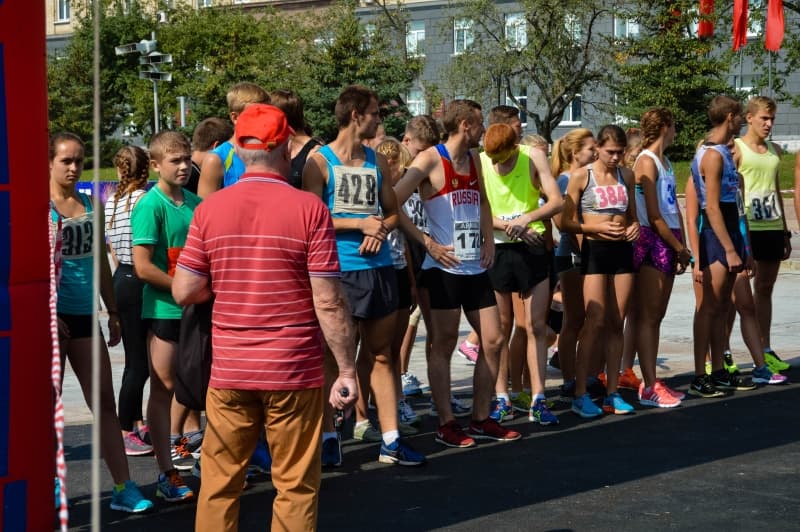 Attention! This page has been automatically translated
Open city track and field race, dedicated to the city of Novodvinsk: race description
Check
Pre-registration on the website SkiRes29 up to 20 hours. 00 minutes on August 25, 2018 mandatory.
Start-up package
Commission on admission of participants of the marathon will be held on 26 August 2018 09 hour. 30 min. to 10 hours. 45 min. in the building of sport Dvina FLC JSC "LIFE" (street of Front brigades, 10).
Documents for getting a starter pack
In the credentials Committee must present a document certifying the identity and age of the participant, a certificate issued by a doctor of sports medicine about the admission to competitions
Schedule
The Grand opening marathon - in 10 hours. 45 minutes of sport Dvina FLC JSC "LIFE".
Start at 11 an hour. 00 min.
Distances information
Distance for participants in the age category 2006 birth year and younger - 3 km (1 lap), for all other age categories - 10 km (3 laps).
Requirements for participants
To participate in the mileage open to all interested persons, having the corresponding preparation and the admission of the doctor, in six age groups, separate men and women, boys and girls, boys and girls: born in 2006 and younger. 2003-2005 year of birth. 1999-2002 year of birth. 1988-1998 year of birth. 1968-1987 year of birth, 1958-1967 year of birth, 1957 and older.
Contacts
Chief competition judge - Nikolay Fedotov Bulgakov: