Belgorod half marathon "Pulse"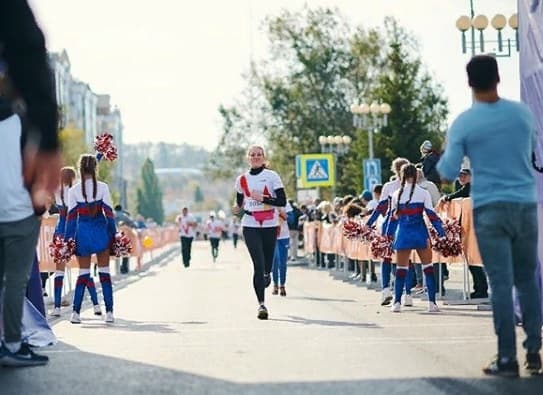 Attention! This page has been automatically translated
Until your heart stops beating, you can do anything!
Belgorod half marathon "Pulse": video
Distances information
Distances: half marathon, 5 km, 10 km, 21.1 km away.
The start of the route it is supposed in the street Popova, Museum dioramas, a turn to the left coming past the government buildings at the Holy Trinity Boulevard in the direction of the Avenue of Bohdan Khmelnytsky, reaching a turn, next to Teatralny passage and twist in Victory Park, then along the seafront and Victory Park, on the right side of the hypermarket "Tape" under the road overpass of the Avenue of Bohdan Khmelnytsky, further along the sidewalk towards the main building of the BSU, then turn left towards the river and then along the river Veselka, go to the right Bank by a pedestrian bridge, further along the right Bank past the Town of Craftsmen, street Popova, the finish on the street Popova, near the Diorama. Three laps for the half marathon, two laps for the 10km, single circle to a distance of 5 km and conditional kilometre children's race.

Requirements for participants
EACH competitor must have a medical certificate.
Help acceptable wording : "Approved for mass running competition for a distance of 5 km/10km/21.1 km"