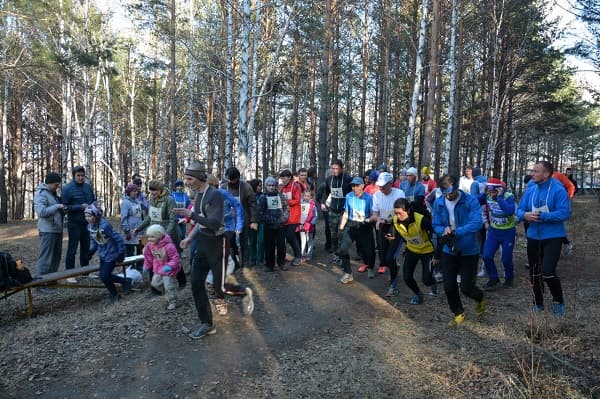 Attention! This page has been automatically translated
The oldest cross of Irkutsk, held since 1974.
Cross SEI: race description
Check
Registration will be held at the place 30 min before the start
The race
Participants of the race will be carried out. "19 school" in Akademgorodok from 17-00 17-20. Then all will proceed to the starting place. The start will be at 18.00 on ski "evidence" above garages.
Distances information
The distance of the race: 15400 m 13200 m, 11 km, 8800 m, 6600 m, 4400 m, 2200 m
Requirements for participants
Entry is open to everyone with medical clearance.
Contacts
Maxim Zagorodnyuk:
Phone: (395-2) 42-74-72 (additional 269)
Whales Alexander Danilovich:
Phone: 8 914 893-00-53
Address: 664033 Irkutsk, and/I 290
Email: kitov@irigs.irk.ru