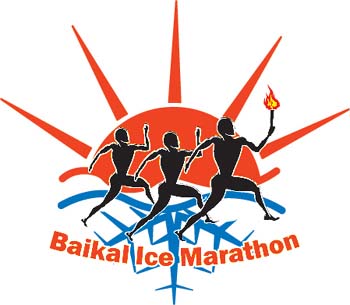 Attention! This page has been automatically translated
XVI Baikal Ice Marathon: video
XVI Baikal Ice Marathon: race description
Check
To pre-register applicants fills the application form in Russian with obligatory indication of participation in previous races, which can be confirmed by the protocols of the respective races (the last part in such races shall not be earlier than 3 years before the date BLM). Specified in the form of cross-country results must accompany an accurate, direct links to the web page track events, cross country containing the results of the applicant in these races
Applications containing only the name of the competition and the year will not be considered
Filled application form (can be found on the website AbsoluteSiberia) is sent to the email address: events@absolute-siberia.com
Start-up package
Issuing of starter packs to participants will be made either in accommodation facilities or during transportation of the participants to the starting place 07.03.18
Documents for getting a starter pack
Passport
Medical certificate
Medical certificate
2 months before the start all pre-registered participants must provide copies/scans of certificates issued by the clinic (medical institutions) or the medical physical dispensary indicating that the health status of a participant admitted to competition in marathon (with 3 stamps: stamp of the institution stamp of the registry "for reference" and a personal seal of the doctor issuing this certificate). After providing such information the participant's name is entered in the prelaunch list BLM. The original of the certificate the participant must bring a start
The race
Running a marathon on the ice of lake Baikal from one coast to the other will be held on 07 March, 2018 on the lake. Place and time of start, the finish location is determined one day to start; depending on the ice situation and ice conditions of the route the start of the BLM may be, as from the Eastern shore of lake Baikal, and from the West Bank
Distances information
Distance: 21.1 km, 42.2 km away.
Time limit marathon: 6 hours half marathon 4 hours..

Requirements for participants
To participate in BLM permitted physically healthy men and women:
least 18 years of age
who registered and paid the participation fee
having documented the experience of the race for the long haul
Contacts
Email: events@absolute-siberia.com
Irkutsk, street of December Events, 55, of.203 "in", LLC "Absolute Siberia"
tel: (395-2) 20-75-61,
Fax (395-2) 29-62-18, + 7(914)888 49 79