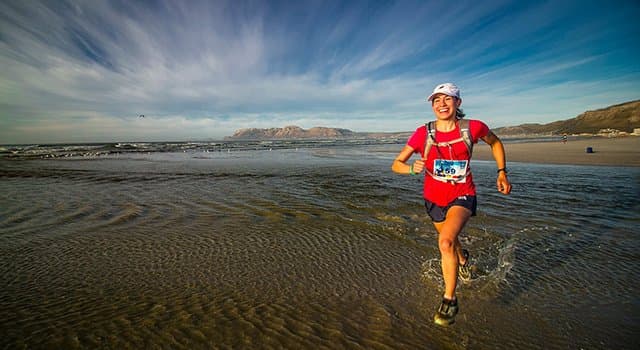 Attention! This page has been automatically translated
Marathon "SANDY MILE": race description
Participants will receive the best emotions, medal finisher, the atmosphere of the "velvet autumn" , a bunch of grapes as a gift and "Beaujolais" on the power points.
Check
To register for the event here. Or contact the organizers via the official group.
Start-up package
The starter pack can be obtained on the day of the event at the launch site.
Distances information
All of course have more coverage 2/3 sand, 1/3 soil. The start common. The finish is located on the site of "Start". After the start, all participants run along the marked path to the sea. On the shore there is a separation of the respective distances. All of the race route are along the coastal strip to the corresponding pointers, or volunteers. There is access to the mountain part of the coast and back parallel to the sea, about 100 metres from the water's edge.
Requirements for participants
Entry is open to everyone who pre-register.
Contacts
Email: jump81@yandex.ru
Phone: 8 918 459 75 29