Charity run "Reaching the goal" - Krasnoyarsk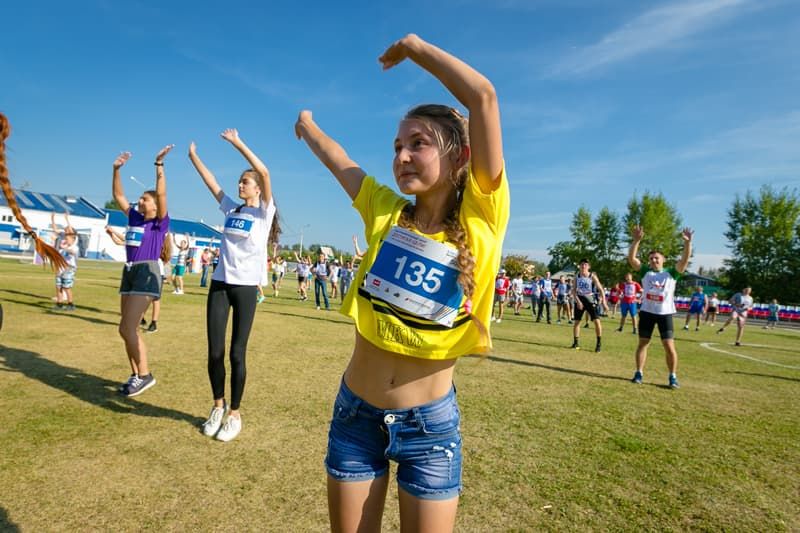 Attention! This page has been automatically translated
Take part in charity race "Reaching the goal"!
Charity run "Reaching the goal" - Krasnoyarsk: race description
Check
Electronic registration is carried out on site Russiarunning
Was is the participant who has applied to participate and received confirmation of registration.
Start-up package
The results of the packages to registered participants on race day on August 4 from 16-15 to 16-45 the start-finish town
Address: Krasnoyarsk, PR. Svobodnyy, 90G, camp "Vostok"
Starter pack
Chip for individual timing
Member number
Handouts
Documents for getting a starter pack
The identity document
Original medical certificate
Medical certificate
Medical certificate with signature and seal of the doctor, which should indicate that the participant admitted to the competition on the selected distance or a greater distance. The certificate should be issued not earlier than 6 months before the date of the competition. Allowed the photocopy of the medical certificate upon presentation of the original.
The race
Charity run "Reaching goals!" – sports-mass running festival in honor of celebration of Day of the railwayman
Schedule
4 Aug
15:15 Gathering of participants at the address: Karl Marx St., 158 (pool "locomotive"), transfer to the camp "Vostok"
16:15 opening of the start-finish town, issuing starter packs, work entertainment venues
16:45 Warm-up for runners
17:00 Grand opening charity race "Reaching goals!"
17:15-children's race Start on 500 m
17:40 the Start of the race at 1520 m
18:10 winners of the race, closing ceremony
18:30 bus transfer to the pool "locomotive"
Requirements for participants
Entry is open to all interested athletes who have received appropriate training and have a medical certificate.
Children under 18 years can run the distance in person at the competition parents or legal representatives.
Contacts
Email: info@krasmarafon.ru