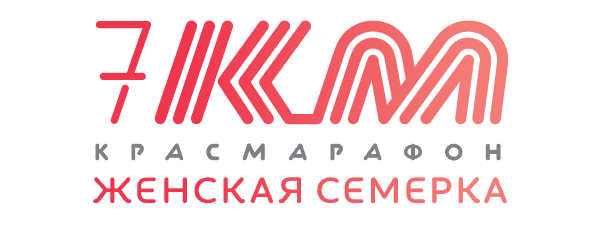 Attention! This page has been automatically translated
Kamaraton Of "seven" the race is for girls only.
Kamaraton "Female seven": video
Kamaraton "Female seven": race description
Run like a girl is cool, fun and beautiful! You can come to the race with your girlfriends, sisters, moms, make team shirts or to braid the same braid — the costumes are desirable, serious attitude — no!
Each participant will receive:
Beautiful pictures
Medal finisher
Starting number
A little bit of magic
Benefits for girls:
The room with sequins
Free photos
Flowers on the finish
Chocolate warm-up
Check
In order to participate in race must register on the website.
Start-up package
06 July from 10:00 to 20:00 at the store called "Triathlete", Krasnoyarsk, Partizan Zheleznyak str., 40A, second floor.
07 July 09:00 to 10:00 in the starting town on the island Tatyshev
Starter pack
free photos
member number with sequins
drink at the finish
medal at the finish
Documents for getting a starter pack
ID (can be a photograph ID on your phone, or a profile in Sots. network)
the original medical certificate.
Medical certificate
A medical certificate must be issued with the license for implementation of medical activities. Contains stamp of the medical institution, signature and stamp of doctor date of issue, name of the participant. Contains a conclusion that the party allowed to compete in running (or has no contraindications for participation in running race) on the track or greater. Issued after 08 January 2018. Certificate is valid for six months from the date of issue, unless stated otherwise.
The race
The race will be held in Krasnoyarsk, the island Tatyshev.
Schedule
09:00 Opening of the race headquarters, issuing starter packs, photo zone and all locations
09:30 Chocolate warm-up
17:00 Awarding of winners in all categories in the best bar in town
Distances information
The route of the race "Women seven" passes through the paths of the island Tatyshev in two rounds.

The start and finish line near the Olympic rings, the nearest track to the left Bank.
Requirements for participants
Entry is open to girls of all ages.
Contacts
Chigrin Valentina – Director of the race "Women seven"
Nikolay Tregubov Director series races "Kamaraton"