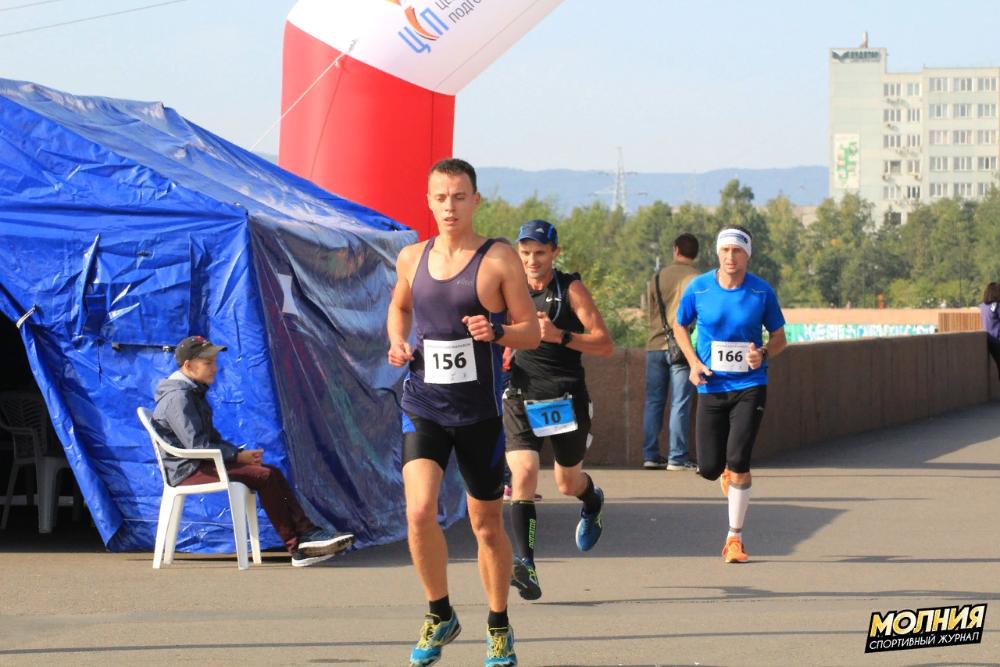 Attention! This page has been automatically translated
Open championship of Krasnoyarsk region in marathon.
Krasnoyarsk marathon: video
Krasnoyarsk marathon: race description
Check
Pre-registration at the distance of 10 km 550 km and 42 km 195 m is to 07.09.2018 on the website orgeo
Start-up package
08.09.2018 (Sat) 07:30 - bibs to participants in the pavilion of CSP, route No. 22, opposite the Park. Gorky.
Starter pack
In the starting package includes starting number.
Documents for getting a starter pack
a copy of the passport of the citizen of the Russian Federation;
original and copy of the medical certificate with the seal of the issuing institution, signed and stamped by the physician, which should indicate that the participant admitted to the competition on the selected distance or a greater distance
for privileged categories of citizens: a document certifying the right of participant to receive benefits to pay the registration fee.
Medical certificate
The certificate should stand three seals: seal of doctor and two seals of a medical institution.
The correct wording of the text for those who are running the distance of 42.195 km, the reference is this: "Admitted to participation in competitions on track and field athletics — run to 42.195 km inclusive".
The maximum possible validity period of the medical certificate is 6 months, and with this wording, You will be able to participate in any competition of our series with the same certificate during this period
The race
Location: road No. 22, opposite the Park. Bitter
Schedule
07:30 - bibs to participants in the pavilion MAU "Center of sport clubs" (hereinafter – UIA "CSK"), Left Bank embankment of the Yenisei river
08:00 - Opening start-finish town, opening dressing rooms and lockers left Bank embankment of the Yenisei river
10:00 - Start of the race at 42.195 km and 10.55 km.
12:30 - Rewarding of winners and prize winners in individual all-around competition and age groups by 10.55 km.
15:30 - Closing on the finish of the 42,195 km.
15:30 - awarding the winners of the absolute championship and age groups at the 42,195 km.
Additional information
At a distance of 42 km 195 m will be located in food items: dried fruits, bananas, dates, water, sponge for wiping.
Requirements for participants
Competition personal. Entry is open to men, women from urban districts and municipal districts of the Krasnoyarsk territory and other regions of the Russian Federation, having the corresponding preparation and the admission of the doctor.
Contacts
The Chairman of club "Berkut" Kovalev Dmitry: