Run "Opening summer season" for the prizes of the V. I. Russian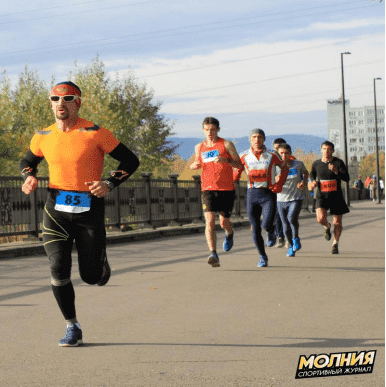 Attention! This page has been automatically translated
Track and field athletics run "OPENING SUMMER SEASON" will be held may 10, 2020

"The opening of the summer running season": race description
Check
The registration of participants is carried out:
previously on the site KLB Berkut and website.
directly on the start day of the run from 09:00 to 09:50.
Medical certificate
Each participant insures its life and health from accidents independently and voluntarily given their capabilities in existing insurance companies.
The race
The race takes place on the embankment of the Yenisei river (road No. 22, opposite the Park. Gorky).
Generally start at 10:00.
Schedule
09:00-09:50 registration of the participants;
09:50-10:00 welcome by the President of the running club "BERKUT", the chief judge;
10:00 – start of competition;
11.30 – awarding of winners and prize-winners.
Helpful information
Participants after they finish the tea will be offered a buffet.
Distances information
5 km (1 lap);
10 km (2 laps).
The route: the left Bank embankment of the Yenisei river (Registratsionnaya Palata – Municipal bridge). Generally start at 10.00. Monitoring time running 10 km – 01 hours 20 minutes
Requirements for participants
Involves everyone 12 years and older, with appropriate training.
Contacts
A General guide to the preparation and conduct of the run provides runners club "Berkut", Krasnoyarsk. Direct holding rests on panel of judges.