Leningrad Ice Marathon (stage I series HARD TRAIL)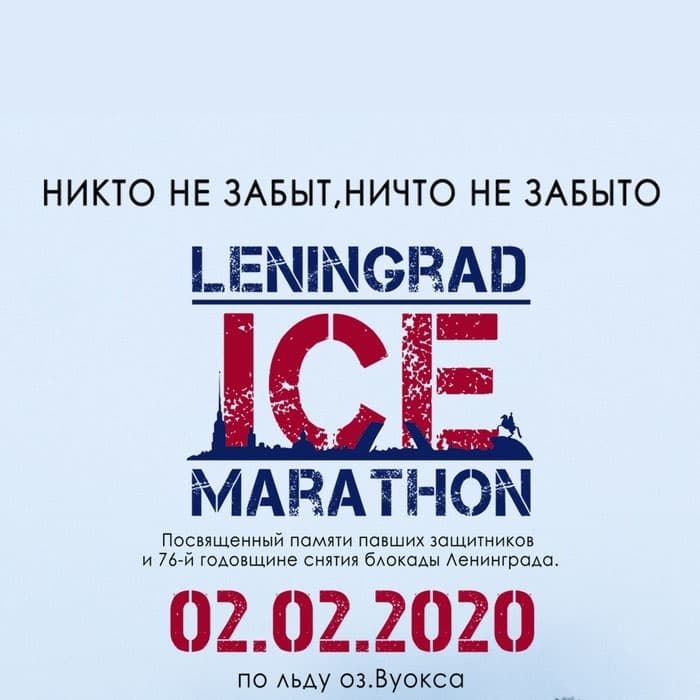 Attention! This page has been automatically translated
Leningrad Ice marathon from the team of organizers @RUNTODAYteam will be held on 2 February 2020 ice lake. Vuoksa and will coincide with the 76th anniversary of the lifting of the blockade of Leningrad!
The first stage of a series of HARD TRAIL starts in 2020!
Distances information
Distances: 5 km, 10 km, 21 km, 42 km.
Requirements for participants
To participate in Competitions allowed athletes and fans, who turned 18 on the day of the competition (athletes under the age of 18 years are allowed to compete only with the receipt of the responsibility from the parent.
Participants under 18 years are not allowed at the distance of 42 km.
Children under 12 years must be at a distance of 5 km unless accompanied by parents.