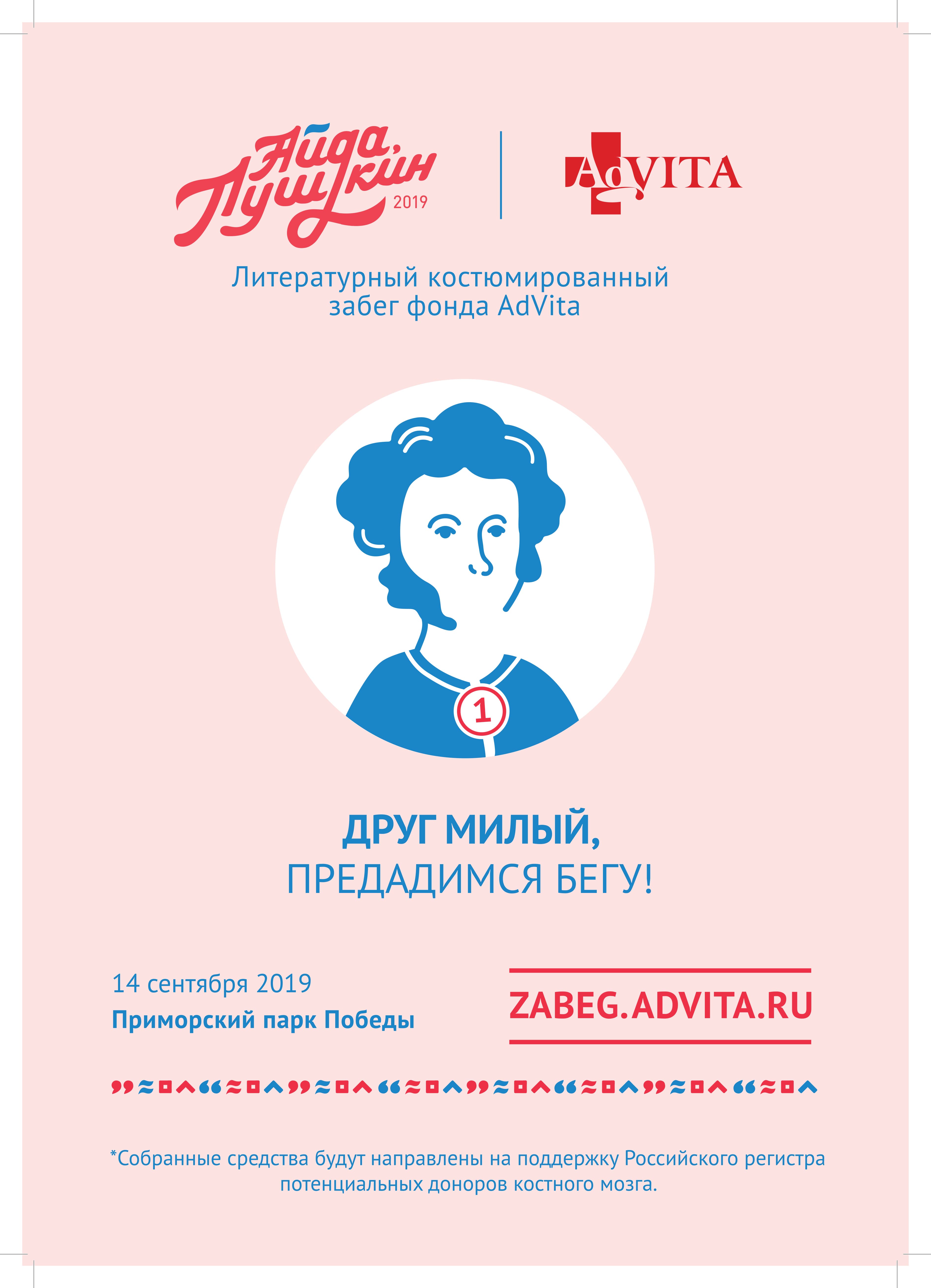 Attention! This page has been automatically translated
"Let's go, Pushkin" – the annual costumed race charity Fund AdVita for adults and children. Choose any style from Russian literature and run with us!
Charity run IDA, Pushkin: video
Distances information
Distance:
5 km
3 km
1 km, 500 m, 250 m (children's races)
Requirements for participants
Friends! Each participant of the race must sign before the race "the consent of the runner" and the kids up to 18 years and provide "Consent from parents".
Contacts
Polina Mokhova, pr coordinator from AdVita Fund :
Marina Beilin, coordinator of the race, "IDA, Pushkin!":