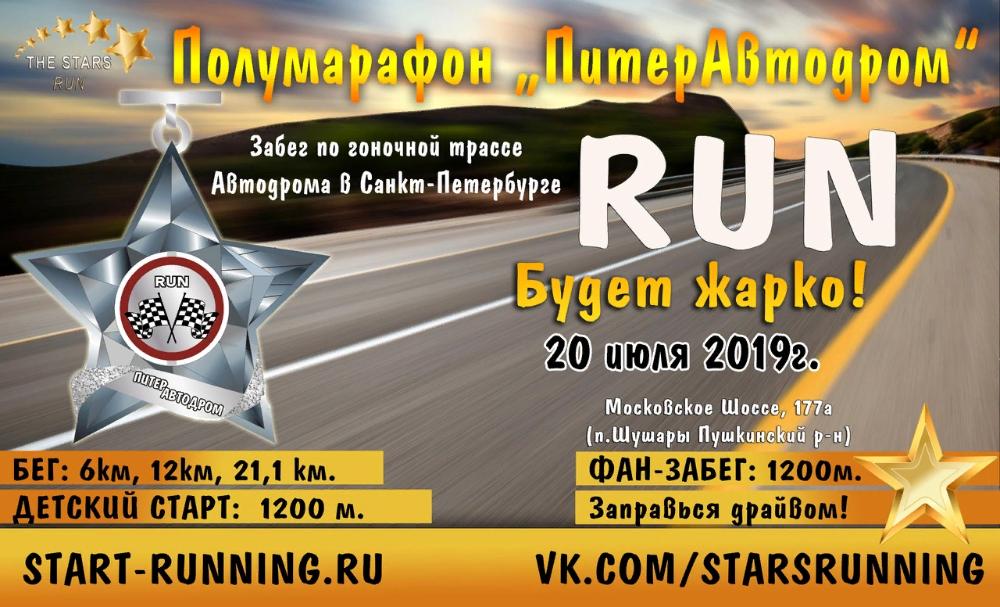 Attention! This page has been automatically translated
Our marathon is a brilliant event, sports events, filled with kindness and love for the sport
Distances information
21.1 km
12 km
6 km
1200 m (fan-run)
1200 m (children)
Track
The route of the race is a circle of length = 3,02 km.
Track width of 12-16 meters. Type of coverage - asphalt.
The start of the race 1200m – private circle.
The limit for race: 3 hours 00 minutes.
Requirements for participants
Entry is open to men and women 18 years and older (for the Junior distance of 6 km and 12 km from 10 years and older on the children's distance of 1200m from 4 to 9 years; Age is technically defined on 31.12.2019 G. Participant self-assessment of their level of fitness and determines what distance to choose.