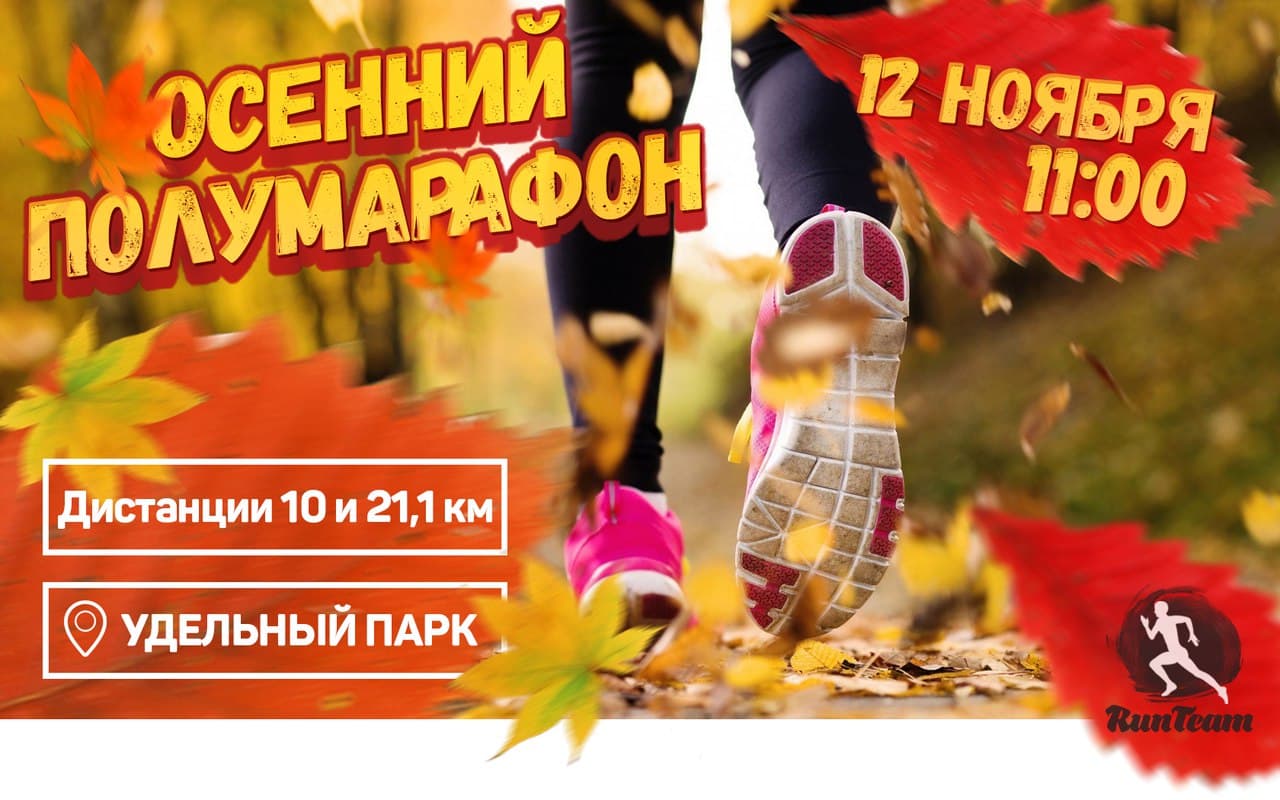 Attention! This page has been automatically translated
RT Autumn half marathon: race description
Check
Registration opens on 4 October.
The application form for participation in the competition can be submitted website.
Registration ends on 31 October, or earlier if the limit is reached.
Was is the participant who filed the application and paid the entry fee.
Start-up package
The start kits on the day of the race at the start.
Documents for getting a starter pack
To obtain a starter package must show the document proving the identity.
Medical certificate
The participant is obliged to sign a statement in which he disclaims the organizers responsible for any injuries received during competition.
The race
Start at 11:00.
Launch site: St. Petersburg, Udelny Park, dance floor.
Schedule
09:00-10:40 bibs
10:45-10:55 pre-start warm-up
10:55 briefing the participants of the distance of 10 km are 550 metres ahead to the start
11:00 start of the race 10 km and 21.1 km
12:30 awarding of the winners of the race 10 km
13:00 awarding of the winners of the race for 21.1 km
14:00 closing ceremony
Distances information
Distance: 10km, 21.1 km away.
The limit on the race: 3 hours.
Requirements for participants
Entry is open to men and women 18 years and older.
Contacts
RUN TEAM, Makarov Evgeny:
+7 911 749-86-32
makarov.run@gmail.com