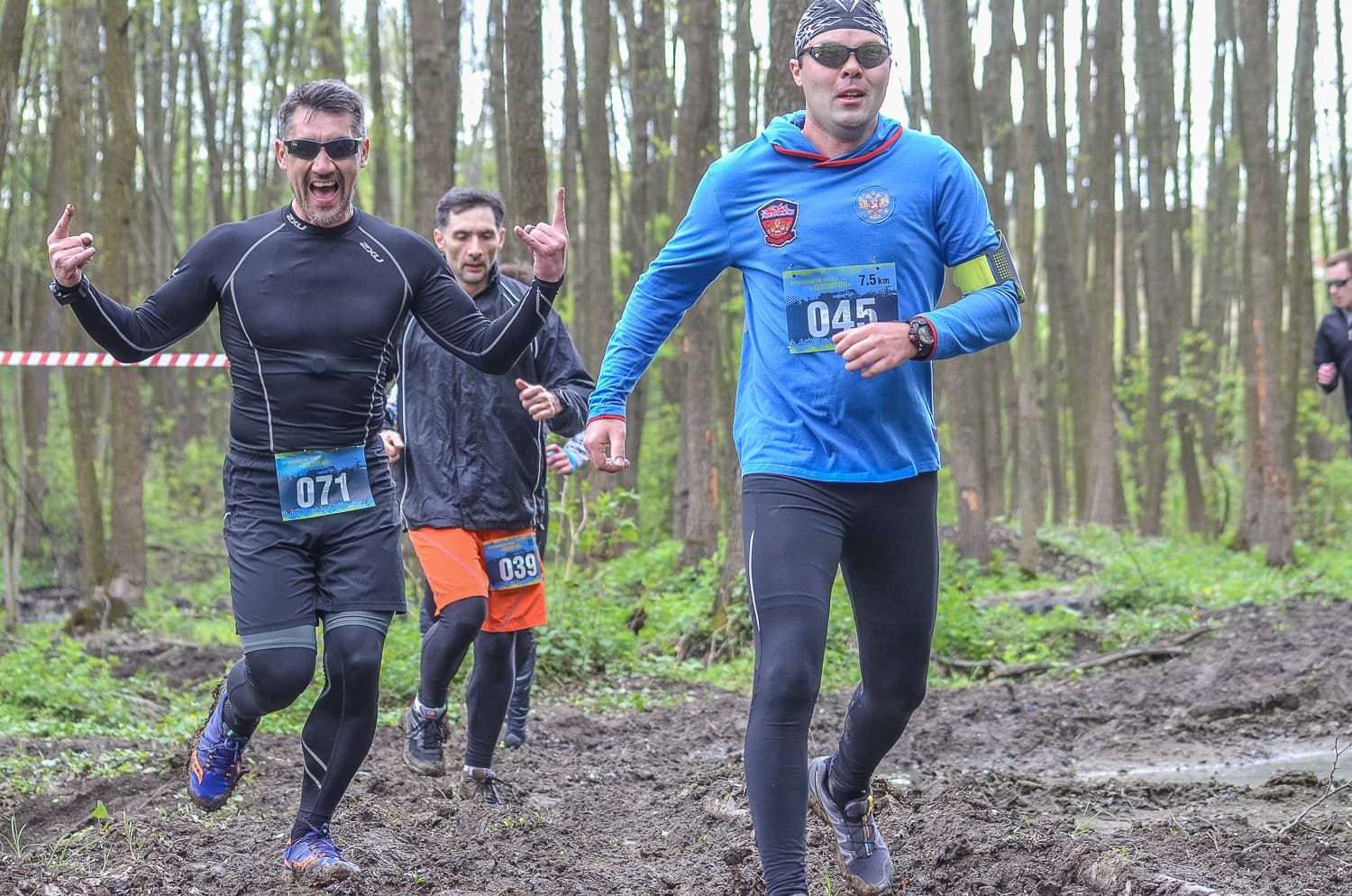 Attention! This page has been automatically translated
If You are a little bored with road running, and want new experiences, if You are not afraid to get dirty and not accustomed to surrender before difficulties, then You certainly on the POLYGON
Trail "Polygon": video
Trail "Polygon": race description
Check
Electronic registration of the participants on the course will be open from 22 March Hellosport;
Additional registration on the course will be open may 13 in a start-finish town, in the case that upon closure of electronic registration will not reach the limit of participants
Start-up package
Issuing of the start package of the participant on the day of the Event from 8 hours 00 minutes to 9 hours 40 minutes
Address: city of Bronnitsy, Moscow oblast, Ryazan sh., D. 2
Starter pack
The participant package includes:
chip for individual timing
member number
handouts
Documents for getting a starter pack
The identity document
A medical certificate with the seal of the issuing institution, signed and stamped by the physician, which should indicate that the participant admitted to the competition on the selected distance, or a distance greater extent
Medical certificate
The certificate must be dated not earlier than 6 months before the competition.
The race
The race track is circular, 15 km long and 7.5 km and includes areas with a dirt road, rough terrain
Schedule
May 13
8:00-9:40 — issuing starter packs and registration for all distances
10:00 — start of the race by 7.5 km
10:30 — start of the race at 15 km
11:30 — awarding the winners of the race by 7.5 km
12:00 — awarding ceremony of winners of the race at 15 km
13:30 — closing track
Distances information
The distance of 15 km and 7 km will be laid in a circle on the road, ravines and steep ascents.
7 km walk for experienced trailrunners minimal height and small "bonuses", but can be a serious challenge for newcomers to cross-country running.
15 km - in our lowland areas we tried to find the most challenging and technical climbs and descents. I hope they will please You. Depending on the weather maybe a lot or very much dirt.
Requirements for participants
To participate in the race allowed people under the age of 18 years old (age is evaluated at the time of the start of the competition);
When obtaining a starter kit, the participant is obliged to sign a statement in which he disclaims the organizers responsible for any injuries he may get during the competition
Contacts
KLB Hermes: mail@germesclub.ru
Newcomers Sergei: 8 915 451-07-23