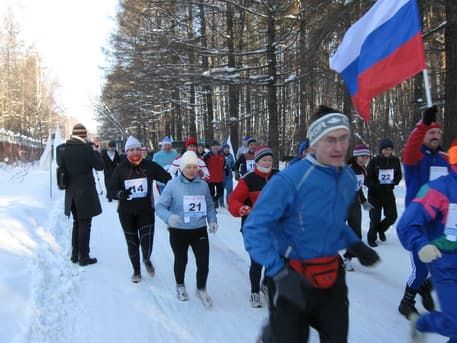 Attention! This page has been automatically translated
Royal running through the snow
Snegovik "Apple": race description
Check
Registration : online on the official website the organizer of the race.
It is possible to register at the launch site from 8:00 to 10:00 with a Supplement of 200 rubles.
Start-up package
The results registered online, rooms and merchandise on the day of the launch at the launch site from 8:00 to 10:30.
Documents for getting a starter pack
At registration, participants sign the card in the starting of your physical fitness.
The race
Start 100 metres from Tolstoy in the forest on a highway in the direction of the forest at the entrance to the Flower farm.
Schedule
Start at 11.00
Helpful information
Changing room and Luggage storage in the bus near the start - finish line.
Distances information
Distance: 600 m, 2.5 km, 10 km
Requirements for participants
The race is open to everyone.