Athletics fancy dress charity Run CINEMA RUN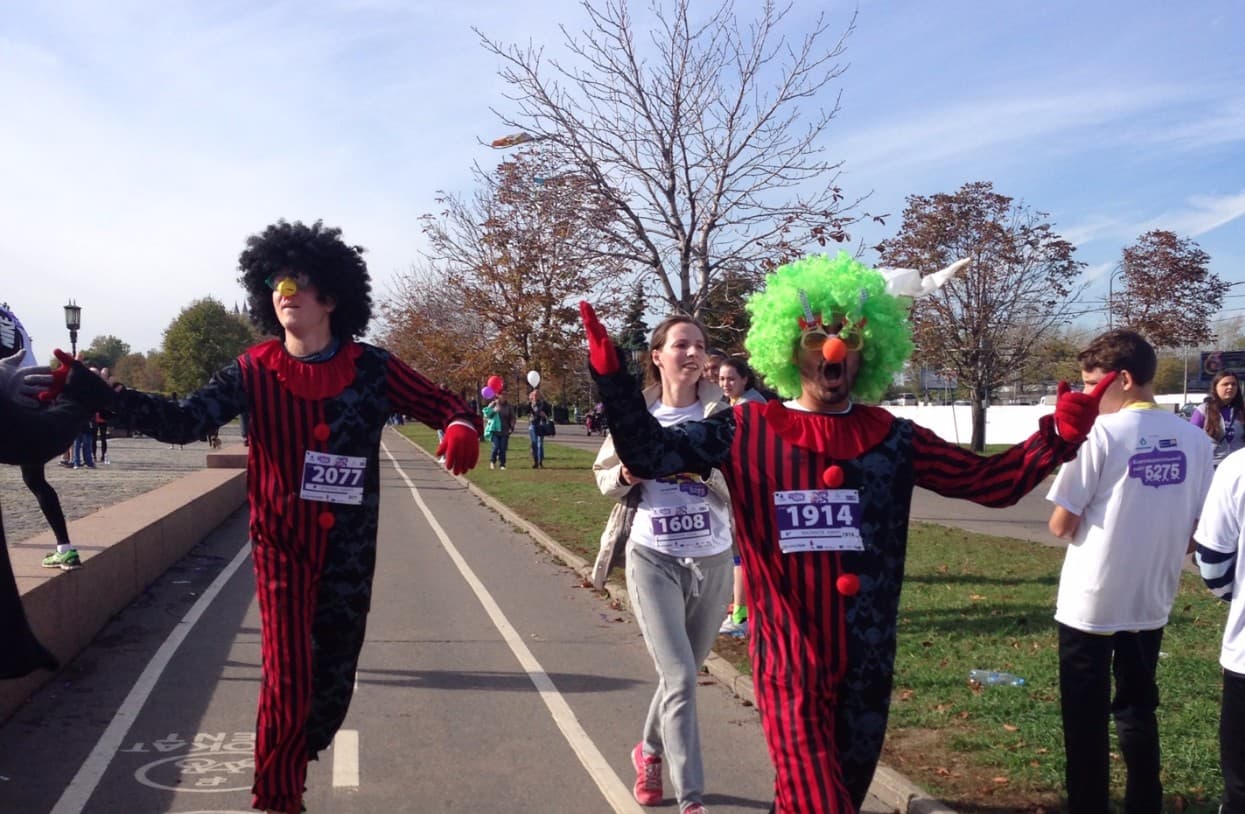 Attention! This page has been automatically translated
All funds raised from the race are directed to the development, organization, sports people and children with disabilities health. This race is dedicated to the movie.
Athletics fancy dress charity Run CINEMA RUN: video
Athletics fancy dress charity Run CINEMA RUN: race description
Check
The application form for participation in the competition can apply on the website Cinema-Run or on the website RussiaRunning. Registration on the site opens March 15, and ends at 00: 00 a.m. on may 21.
On specified in the questionnaire e-mail confirmation.
After payment is received, the application status is changed to paid, and the athlete falls in the list of participants.
Was is the participant who filed the application and paid the entry fee.
Start-up package
25-26 may from 18:00 to 21:00 in the center of ekipirovochnom Megasport at the address: the underground Pushkin, Pushkin square 1, 2nd floor, office 202 will be bibs.
Starter pack
In the Start Participant package includes:
chip for individual timing.
the number of the participant;
handouts.
Documents for getting a starter pack
When you receive the starter package, the participant is required to sign a statement, to present a certificate of admission, in accordance with which it is completely absolve the organizers responsibility for any injuries received during competition. For children receipt filled in by the parents or legal representative, the person substituting it.
Issuing of starter packs is available only upon presentation of the document proving the identity, for special categories of participants upon presentation of the documents confirming privileges.
In case of failure by the participant to the starting package of the participant in person, it may make any legally capable person, upon presentation of a power of attorney from the participant, your passport and copy of passport of the participant of the race. In this case, the receipt of health signed by a representative of the party by proxy.
The race
Location of start: Moscow, Sokolniki Park of culture and recreation Sokolniki. The starting town is: K/T PIONEER
Schedule
08:30 - Opening of the race headquarters;
08:40 - Issuing starter packs to participants;
09:30 - Warm-up;
10:00 - Start distance of 3 km;
10:30 - Start of distance of 5 km;
11:00 - Rewarding of winners;
13:30 - Closing of the starting town ;
Distances information
Distance:
Costume race 5 km
Costume 3 km race
Requirements for participants
Are allowed to participate:
capable citizens of 14 years and older who do not have medical contraindications for Jogging in the distance.
citizens under age 14 to 17 years can take part in the race with the written permission of parents, legal representatives, guardians,
Preferential categories of citizens (with disabilities, the poor, upon presentation of documents confirming the benefits) .
The age of the participant determined as of the day of the race.