Charity run "Run opportunities"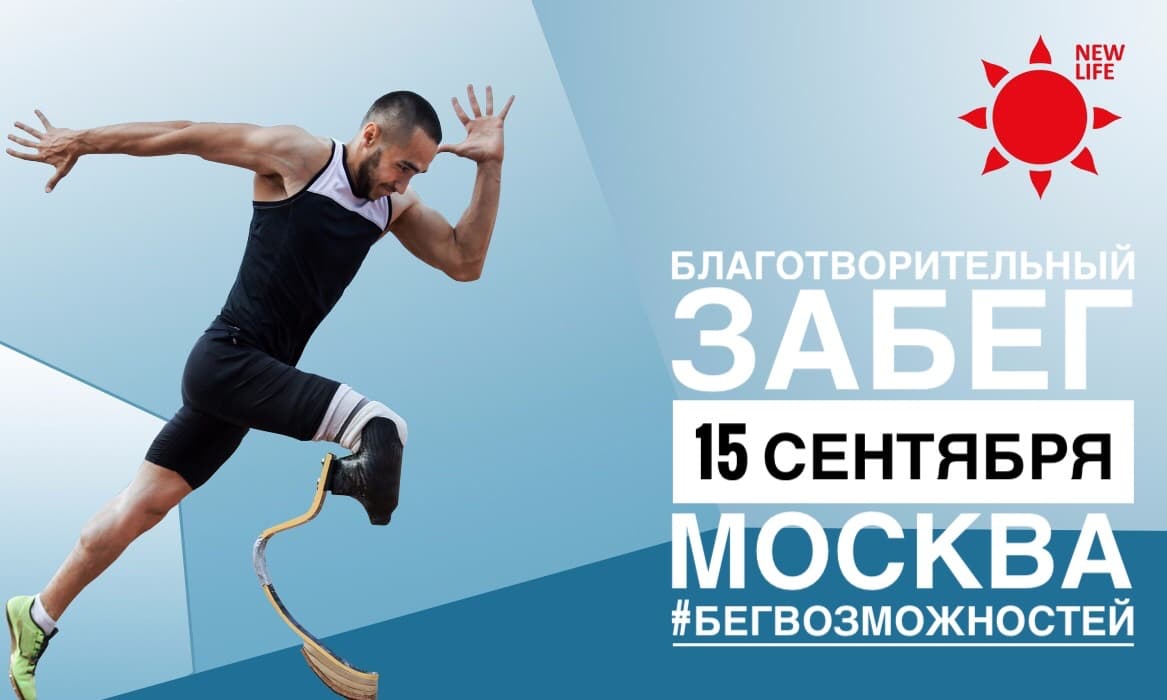 Attention! This page has been automatically translated
Charity run "Run opportunities": race description
Disabled athletes shoulder-to-shoulder with professional athletes and Amateur runners overcome one of the 2 distances.
All funds raised will be directed to the development of sport for disabled people, giving them the opportunity to realize themselves in life, despite obstacles and limitations.
Check
Registration for the race will happen here.
Registration for the race closes on 13 September 2018.
Starter pack
Starting number;
Duration;
Handouts from the partners.
The race
Charity run will take place in Babushkinsky Park (the Park on Olonetsky proezd).
Schedule
08:00 opening of the start-finish town start issuing starter packs;
09:15 Warm-up for the participants;
09:30 Start of the race;
10:45 Award winners in absolute offset at distances of 5 and 10 km;
13:00 closing of the start-finish town;
Helpful information
For athletes with disabilities participation is free.
If recruited a team of 5 people, then there is an additional proposal. Submit your email address zabeg@fondnewlife.ru
Each finisher medal awaits.
Requirements for participants
To participate in the race allowed participants:

at a distance of 5 km age of 14 years;
at a distance of 10 km - above 16 years of age.
Contacts
Charity Foundation "NEW LIFE".
phone:+7 (495) 142-90-62
El. email: zabeg@fondnewlife.ru
125502, Moscow , Onega St., 40 of.38