Festival of trailrunning "adidas Infinite Trails"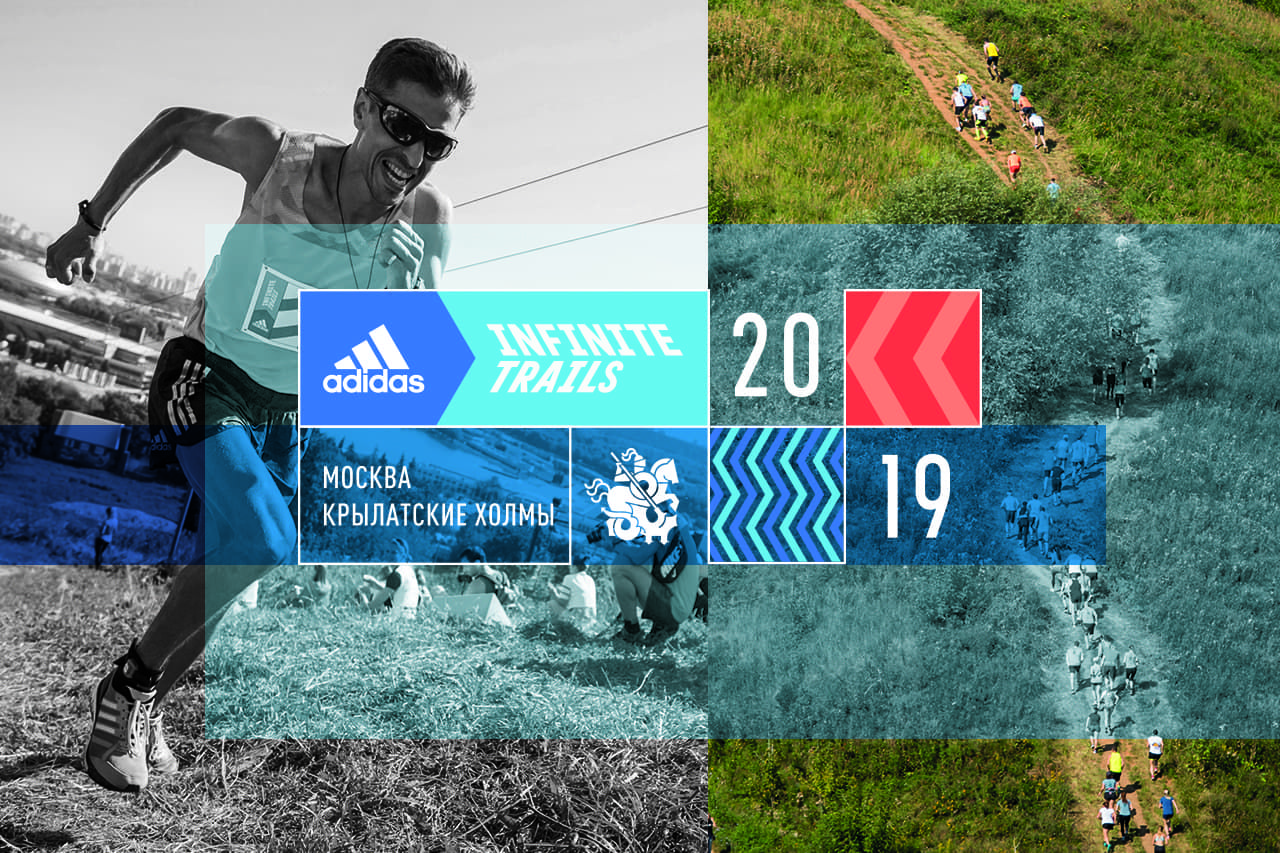 Attention! This page has been automatically translated
International race-inspired care for the environment and nature, which will be held in the heart of Moscow.
Festival of trailrunning "adidas Infinite Trails": video
Festival of trailrunning "adidas Infinite Trails": race description
Feature of adidas INFINITE TRAILS in 2018 will be the emergence of a team competition at a distance of 10 kilometers. Now you not only have to prepare for heavy lifts, but also to show real team spirit, because it is the strongest male, female and mixed teams of three people will get the opportunity to go to Austria for a global event – adidas INFINITE TRAILS WORLD CHAMPIONSHIPS 2019. The first of its kind relay race format in the most beautiful mountain resort of bad Gastein.
Check
For participation in festival it is necessary to register on the event page.
Start-up package
Issuing starter packs of participants will be:
19.08 08:00 to 10:40 in the reception area, "Lata Track", Krylatskaya str., 1
An additional pre-zone issuance of participants ' packages, the bidders shall be informed in advance.
Starter pack
A gift from adidas TERREX
starting number
package for putting things in a locker
the label on the package for things with the number identical to the starting
Documents for getting a starter pack
Issuing starter packs are made only on presentation of identity document and the presentation of a medical report on admission to the race at the appropriate distance.
When you receive the starter package, the member shall sign a statement in which he disclaims the organizers responsible for any injuries, received during the competition, as well as a certificate on the admission to participation in competitions.
The race
Date of the race – 19.08.2018 year
The venue of the race: "Lata Track", Krylatskaya str., 1
The race will be held on the track of the Sports complex "Lata Track".
Requirements for participants
Entry is open to men and women 18 years and older.
Contacts
Email: adidasinfinitetrails@gmail.com