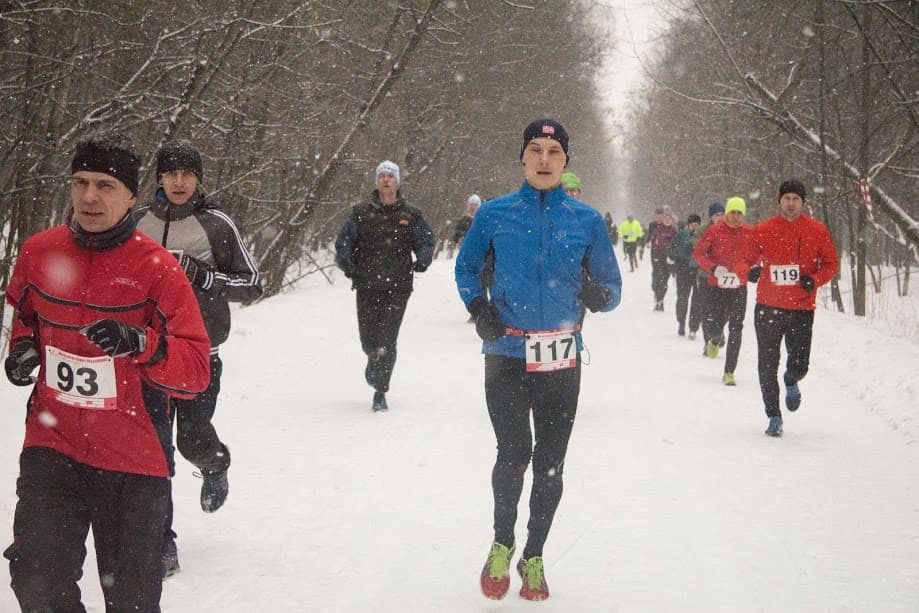 Attention! This page has been automatically translated
The February half marathon held in the East of Moscow in the forest Park "Kuskovo".
The February cross: race description
Check
Registration is at the website Sportwatch
Start-up package
Before the start from 11:00 to 11:50, 23 February 2017.
In advance from 18 to 22 February from 10:00 to 19:00 in the store Trisport at the address: Moscow, street the Earthen shaft, the house 38/40, metro station "Kurskaya".
The race
The starting place near the building of the rink near the Big Palace pond. The nearest address for a reference: Moscow, street 3-I the Museum, house 44, building 2.
Start all races at 12 o'clock 00 minutes.
Helpful information
Dressing up and Luggage storage indoor ice rink.
The watering point at the start/finish line: hot tea, water, Coca-Cola. The participant may use your drink in a special waist flasks, backpacks hydration, running with capacity in hand the whole distance or any part of it.
Distances information
Half marathon (21 km 97.5 meters) from the 5 laps of the 4.25 km.
10 miles - 2 laps of the 4.25 km + stretch of 1.5 km, traversed in the beginning.
Requirements for participants
Only allowed for adults (18 years and older) participants: men and women.
10 km juvenile (14 years or older) are permitted only in the presence of a parent.
Contacts
Phone: +7-925-542-1240 send an SMS with the text "February cross", will call you back. 5421240@gmail.com