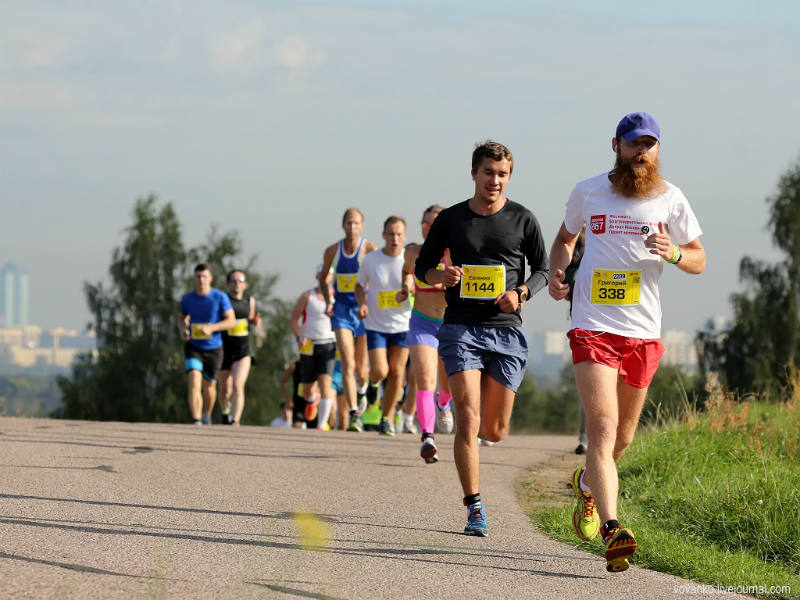 Attention! This page has been automatically translated
GROM CROSS COUNTRY RUN: video
GROM CROSS COUNTRY RUN: race description
The route consists of a winding forest paths and ground. Feel like a part of the Izmailovo and test yourself on Grom Cross Country Run
Each participant of the race of 10 km will find:
Medal
A memorable souvenir with company logo
Loud support of the fans
Food items
Good food at the finish
A convenient Luggage storage
Tracking your results live. Share with your friends and they'll know your progress
Great mood
Check
The application form for participation in the competition can be submitted online at reg.place.
Start-up package
When you receive the starter package, each participant must sign a statement in which he takes responsibility for their health, confirms the absence of contraindications that prevent participation in the competition, and completely relieves the organizers responsible for any injuries received during competition.
The start kits will occur in the area of "Registration" of the starting town of the competition on 6 August from 7:30 to 9:00.
Starter pack
Information about assigned start number will be sent to participants by SMS on the mobile number listed in the registration form.
The competitor must compete under his number. Transfer a start number to another participant leads to unconditional disqualification.
Documents for getting a starter pack
The start kits are made only on presentation of identity document and the original medical opinion.
Each participant gets a starter pack personally. No member of the party could not get the starter pack. Powers of attorney are not accepted.
Medical certificate
The basis for admission of the participant to the competitions is the presence of a medical report on the admission to participation in the mass race. When you receive the starter package, the participants present the original medical report. Holders of green card Grom is enough to show that instead of the original medical opinion.
The race
Location of start: Moscow, Izmailovo Park, Lebedyansky pond.
Schedule
7:30 ‒ 8:45 start kits to the starting town of the competition
9:00 Start of the race participants Grom Cross Country Run
10:30 Awarding of winners and prize-winners of competitions
11:00 Closing of the race.
The limit on the race: 2 hours.
Helpful information
The start-finish town are located the premises for registration, changing rooms, Luggage storage. Near the start zone are the toilets.
On lap 10 km will be 3 food item only with water.
Distances information
The 10K consists of 1 round. Terrain is moderate. The track is mostly dirt.
Requirements for participants
Entry is open to men and women 18 years and older.
Contacts
Sports club "3спорт" tel.+7 499 500 55 46, +7 499 403-34-01 info@3sport.org pavel@3sport.org