"Autumn Thunder" Half Marathon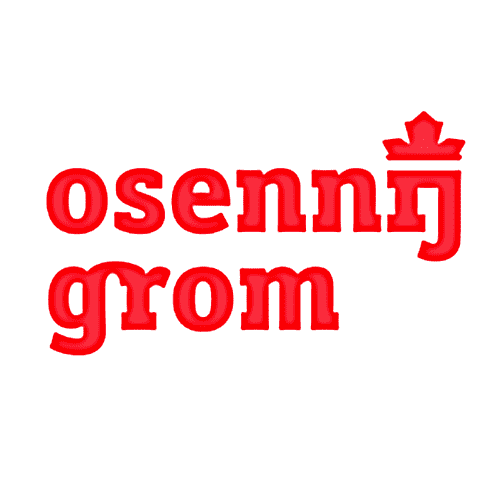 "Autumn Thunder" 21,1 km (13.1 miles) Race
"Autumn Thunder" Half Marathon: video
"Autumn Thunder" Half Marathon: race description
Registration The application form for participation in the competition can be filled out on the reg.place website. A participant is considered registered after filling out an application form and paying the entry fee. Start Package Pick Up The start packages pick up will take place in the "Registration" zone of the competition's start area on September 9 from 12 pm to 1:45 pm and on September 10 from 8 am to 9:45 am. Start Package The information on the assigned start number will be sent to participants by SMS on the mobile phone number indicated in the registration form. Documents required for the start package pick up The start package pick up is possible only upon providing an identification document and the original health certificate. Each participant picks up his/her start package personally. The representative of the participant can not pick up a start package instead of him/her. Health Certificate The person can take part in the competition only upon providing a health certificate allowing him/her to participate in the mass races. Picking up the start package, the participants provide the original health certificate. Holders of the "Grom" green card may provide it instead of the original health certificate. Picking up the start package, each participant must sign up a statement that he/she assumes full responsibility for his/her state of health, confirms the absence of contraindications preventing participation in the competition, and agrees that he/she do not claim the organizers for the possible health damage that may occur during the race. The Race Start-finish area: Moscow, Meshchersky Park, the alley next to the soccer stadium. Race Day Schedule: • 8 am - 9:45 am - Start packages pick up at the start area • 9:45 am - Participants assemble behind the start line • 10 am - Start of the "Autumn Thunder 21.1K" race • 10:15 am - Closing of the start • 12:30 pm – Awards ceremony for winners and prize-winners of the running clubs' competition • 12:45 pm – Awards ceremony for winners and prize-winners of the race • 1 pm - Closing of the race course Helpful Information At the start-finish area there is a stage for awards ceremony, a registration room, changing rooms and a baggage room. Toilets are situated not far from the start area.
Distances information
The course of 21.1 km (13.1 miles) race consists of an accelerating loop of 5 km (3.1 miles) and a main circle of 17.1 km (10 miles). The terrain is slightly rugged. There will be 4 drink stations with water and sports drinks available during the course of the race. Time limit for the race: 3 hours.
Requirements for participants
To participate in the 21.1 km (13.1 miles) race men and women of 18 years of age and older are allowed.
Contacts
The 3sport Team Phone: +7(499) 500-55-46 Email: info@3sport.org