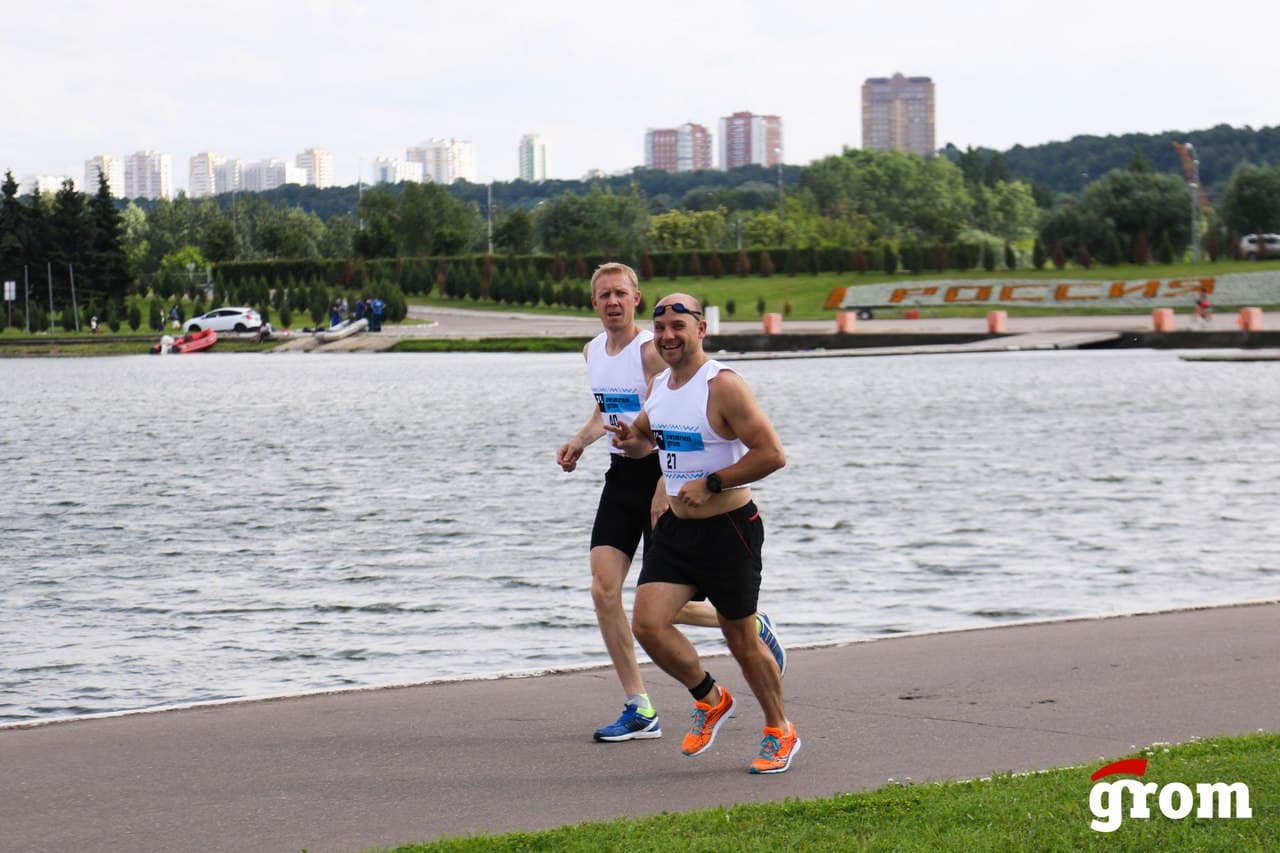 Attention! This page has been automatically translated
Grom SwimRun competition, which replaces the swimming stage treadmill a few times per round
SWIMRUN Grom: video
SWIMRUN Grom: race description
The rowing canal is an amazing place, filled with special sports energy. Without leaving Moscow, you will plunge into the atmosphere of the race and felt the heat of the struggle and passions in the new series launches Grom.
Grom SwimRun competition, which replaces the swimming stage running several times per lap.
Check
The application form for participation in the competition can be submitted online at reg.place.
Was is the participant who filed the application and paid the entry fee.
Information about assigned start number will be sent to participants by SMS on the mobile number listed in the registration form.
Start-up package
When you receive the starter package, each participant must sign a statement in which he takes responsibility for their health, confirms the absence of contraindications that prevent participation in the competition, and completely relieves the organizers responsible for any injuries received during competition.
The start kits will occur in the area of "Registration" of the starting town of the competition the day of the race from 14:00 to 15:45.
Starter pack
In the start-up kit includes: swimming cap, race number-t-shirt, a souvenir from sponsors.
Documents for getting a starter pack
The start kits are made only on presentation of identity document and the original medical opinion.
Each participant gets a starter pack personally. No member of the party could not get the starter pack.
Medical certificate
The basis for admission of the participant to the competitions is the presence of a medical report on the admission to participation in mass events in running and swimming or triathlon. When you receive the starter package, the participants present the original medical report. Holders of green card Grom is enough to show that instead of the original medical opinion.
The race
The starting place: Moscow, Krylatskoe rowing channel. The start and finish are in the same place.
Schedule
14:00-15:45 * start kits to the starting town of the competition
15:45 gathering the participants at the start, pre-start briefing
16:00 Start of the competition SwimRun
16:15 Closing start
18:30 Awarding of winners and prize-winners of competitions in simran.
19:00 Closing of the race.
Distances information
Distance 12 km consists of 2 identical laps, each with 3 treadmills and 3 swimming stage. Terrain is flat.
The limit on the race: 3 hours.
Requirements for participants
Entry is open to men and women 18 years and older.
Permitted equipment at simran: paddles for swimming, kolebalki, buoys and other boats, the size of which does not exceed 100 cm x 60 cm With all this equipment from start to finish, the participants carry with them or on yourself.
Prohibited equipment: fins, any vehicles or other mechanical traction.
Contacts
Phone: +7 499 500 55 46, +7 499 403-34-01
Email: info@3sport.org, pavel@3sport.org