Run "zaokskiy cross of Victory"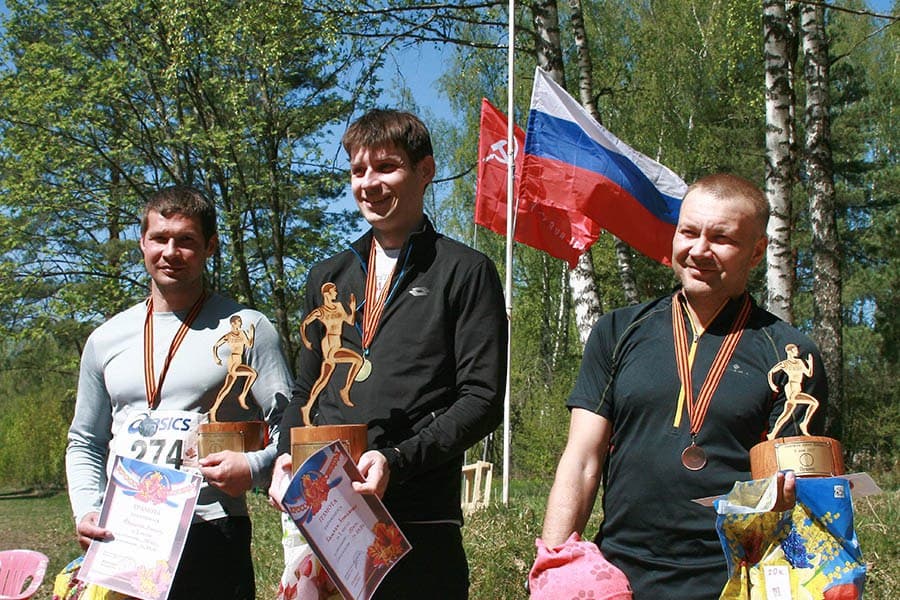 Attention! This page has been automatically translated
Run "zaokskiy cross of Victory", dedicated to Victory Day in great Patriotic war
Run "zaokskiy cross of Victory": video
Run "zaokskiy cross of Victory": race description
Check
Applications are accepted on the website" Sport around".
Registration of participants is held in the center "Achilles" (Pushchino's sports Fund), address: Pushchino, district "B", 1. (200 m. from the stop of the "Spring") on 5 may from 18:00 to 19:30.
6 may 9.30-10.40 at the launch site.
Medical certificate
For admission to the competition it is desirable the availability of medical help. For minors certificate is required.
The race
Schedule
Start at 11.00 from ski resorts, 1 km from the stop "Bunny". Follow the path South, past the police station and radio Astronomy Observatory FIAN.
Helpful information
The route of the run – ring and passes through dirt roads and trails.
Lap length is - 4000 m. the elevation of a circle of about 50 meters. Have a place to work in the lift and relax on the descent.
Distances information
Distance: 4 km, 10 km and 20 km.
Launch site: Pushchino, ski base

Requirements for participants
For the race at a distance of 20 and 30 km. a musher must be at least 16 years old.