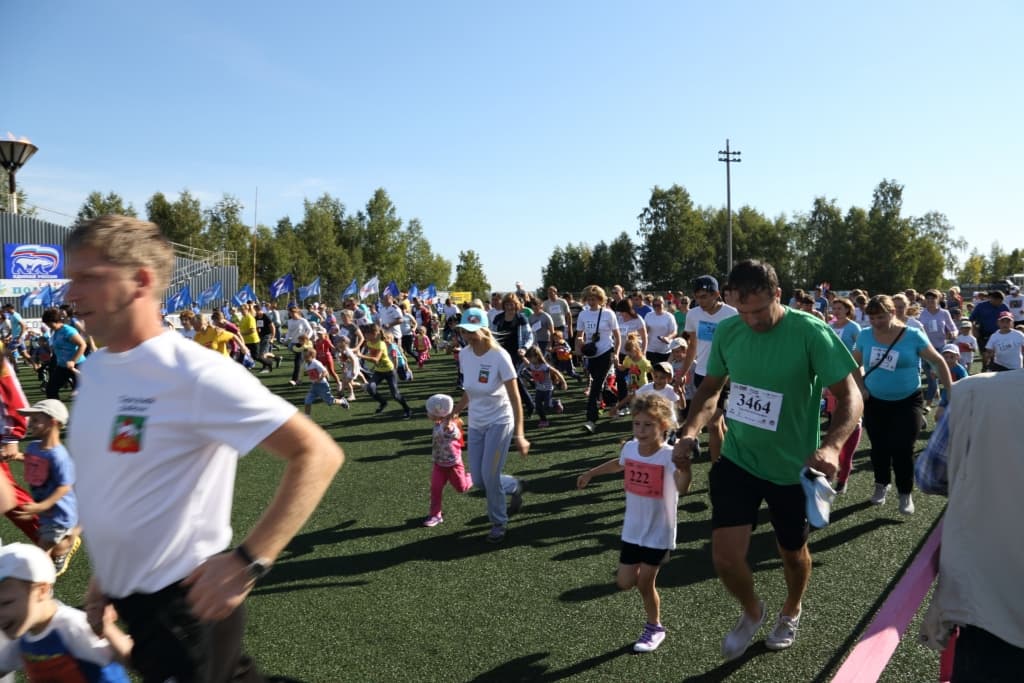 Attention! This page has been automatically translated
City
Tara
Race type
Road
Possible
date
05.09.2021

!

Site
http://yrogai55.ru/
Distances

200 meters




600 meters




2018 meters




21.1 km
Tarski half marathon: race description
The history of the race
Tarski first half-marathon was held on the day 410-anniversary of the city — July 31, 2004. Tara arrived runners from Omsk and districts. At the start of the first championship out of 138 participants. Over time, the number of participants increased in 2007 to start out 2249 people, and in 2011 — 3139 participants. The organization of this event contributed to the popularization of sports and healthy lifestyle. Immediately after the first Tarski half marathon in the city, organized the club of fans of run "Pulse" under the guidance of coach Alexander Utkin.
Check
Applications for participation in competitions of the XV open championship of Tarski district for the half marathon, devoted to Day of workers of oil and gas industry must submit to 07.09.2018 in the Department of youth Affairs, physical culture and sport tel./Fax 8(38171)2-24-62, 8(38171)2-05-37. With 07.09.2018 city - the headquarters of the competition, the credentials Committee, the registration will be in the foyer of the stadium "Olympus" from 10.00 to 20.00 h.; 08.09.2018 g - 08.00-09.30 h. address: Tara St. Lenina 1 "A".
Documents for getting a starter pack
individual request of participant(s) accepted in printed form with the admission of the medical institution
the identity document.
The race
The starting place: sport Complex "OLIMP"
Schedule
10.00 - opening parade;
10.15 - start at a distance of 600 meters - preschool age (family run);
10.15 - start of the 200 meters among children with OFV;
10.30 - start of 2018 meters - everyone;
11.00 am - start of half marathon 21 km 100 m allowed participants 15 years and older;
11.00 - start of the ekiden (relay race the half-marathon - 21km 100m). The team consists of 6 people (4 men + 2 women). Stages: I men II women III - men IV women V men VI men;
11.10 - start on gyrometer school-age children who participated in the race for 2018 meters. The distance of 200 meters;
11.20 am - start of participants of competitions in Nordic walking for a distance of 1500 meters;
11.20 - the beginning of the competition among families with preschool-aged children (a program of competitions consists of 5 competitions) for the individual position.
Helpful information
Medical services for the participants at the XV Tarski half marathon will be implemented by the medical staff of BUZOO "Tarski CRB".
Requirements for participants
The competition involved all runners in Tarsky district, Omsk region and other regions. To compete at the half marathon distance of 21 km 100 m allowed participants 15 years and older
Contacts
8(38171) 2-11-82 reception of the district Administration;
8(38171) 2-16-05, 8(38171)2-30-53 - stadium "the Olympus";
8(38171) 2-24-62, 8(38171) 2-05-37 - the Department of Affairs of youth of physical culture and sports G. Containers;
8(3812) 606-605 - BU OFSK "Harvest", Omsk;