Memory run Telichenko J. P.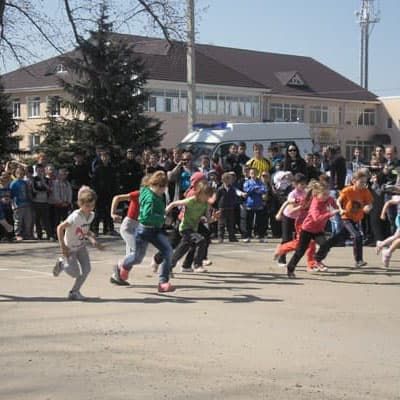 Attention! This page has been automatically translated
Athletics mileage, dedicated to the memory of Hero of the Soviet Union Telichenko J. P., the victory in the great Patriotic war
Memory run Telichenko J. P.: race description
Check
Registration of participants April 19, from 9:00 to 10:30 at the Central square RDK "ear".
Medical certificate
Each participant must have a medical permission ( a request or a medical certificate) and identity document.
The race
The competition is held April 19 at St. Bokovskaya, Rostov region.
The competition will start at 11:00.
The start and finish on lane Telichenko.
Schedule
11:00 opening of the competition;
11:15 start girls 200m;
11:18 start 200m boys;
11:25 award winners, winners of age groups 17 years and under;
11:30 start 500m girls;
11:35 start 500m men;
11:40 start 1km girl;
11:50 start 1km to the young;
12:00 start of the 2km girls;
12:15 start boys 2km;
12:30 start girls 3km;
12:50 start 3km boys;
13:10 start 4 km girls;
13:10 start of the 4km boys;
13:10-start 5km and 10km;
14:10 rewarding of winners and closing of the competition.
Helpful information
The arrival of outside participants until 10:00 on April 19.
Participants in need of accommodation, confirm your participation (arrival time and number of participants) to 11 April.
Requirements for participants
To participate in the race open to all interested persons having the medical admission.
Contacts
SOT. tel. 8 928 175 82 96 - Ivashchenko Sergey