Run in honor of miner's Day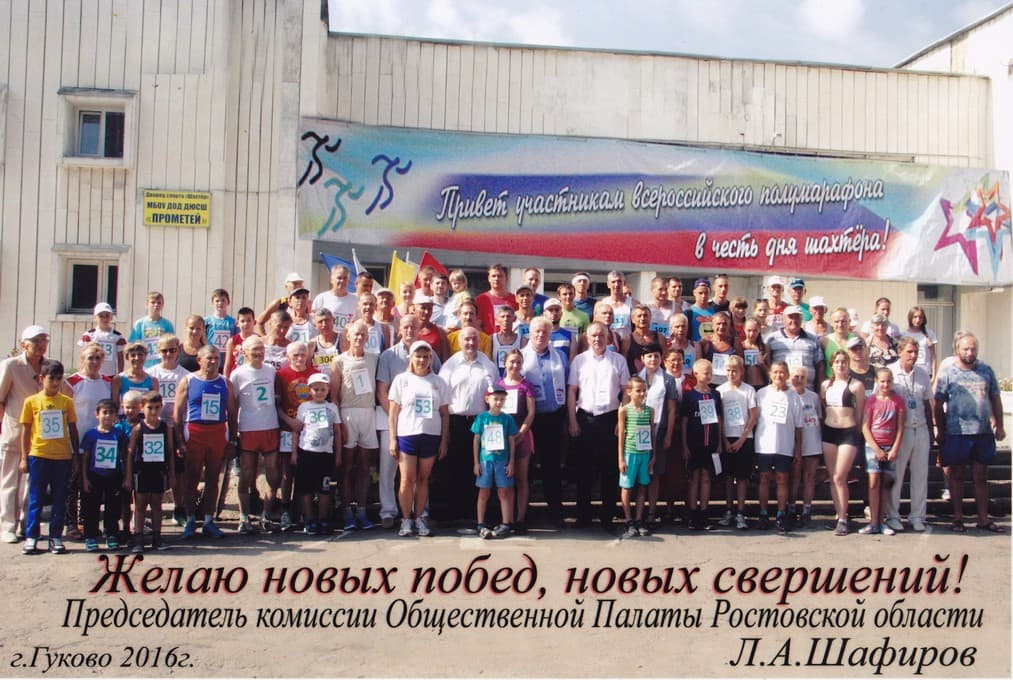 Attention! This page has been automatically translated
Run in honor of miner's Day and city Day of Rostov region Gukovo.
Run in honor of miner's Day: race description
Check
Preliminary applications for participation in competitions and booking beds in hostels to send up to 18 August.
Electronic registration of the participants will be from 20 June to 16 August mail or phone 8-951-492-61-43. The President of KLB "Hope" dragic Zatsepin.
The credentials Committee works DK "Hooke" 17 Aug to 20:00.
Registration of athletes, August 18 from 8:00 to 9:30.
Documents for getting a starter pack
It is not permitted athletes in the presence of ID confirming the age of the participant.
Each participant at the time of registration must be stated on the receipt (statement) telephone number family, friend, which he fully relieve the organizers of responsibility for any injuries received during the run.
The race
The competition will start at 10:00.
Start - finish - square. Lenin, DC "Hooke".
Schedule
8:00 - registration begins
9:45 - торжественноепострое1іие ·· participants
10:05-start of run
13:00 - finish
13:50 - awarding of winners
14:20 - closing ceremony
Helpful information
All participants free photo, pennant, certificate, steam bath (100 rubles). There will be free drinking tables, where there will be clean water, watermelons, tea, pastries, fruit (carbohydrates).
The city of Gukovo of the Rostov region can be reached W C transport to standi Zvereva, then bus 106 (20 km) to the r. Gukovo, bus station, then city bus to the stop "Theater".
Requirements for participants
Entry is open to everyone.
Contacts
347879, Gukovo, Rostov region, street, 2-Soviet, d. 61, sq 4 ,
tel: 8 951 492-61-43.
Dragic George T. – President of the club "Hope"
klb_nadezda@mail.ru