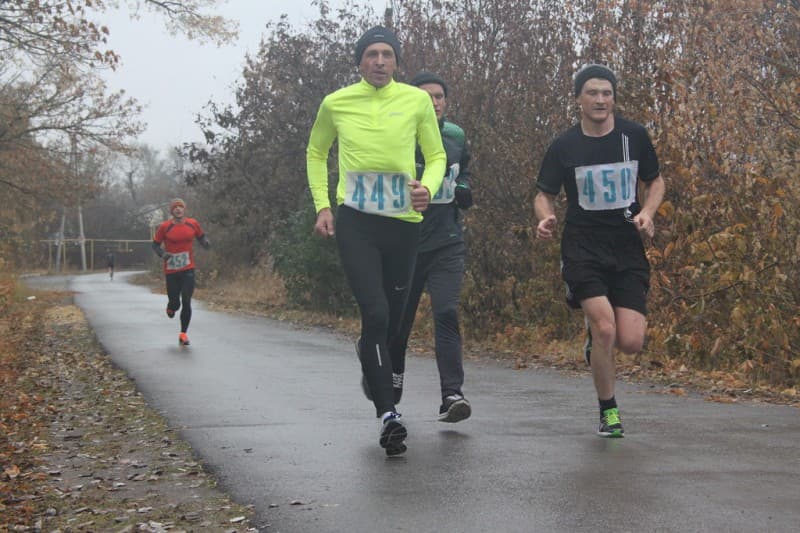 Attention! This page has been automatically translated
The run on the Day of agricultural workers and the Day of Foundation of Rostov region
Marathon "October Kolos": video
Marathon "October Kolos": race description
Check
Registration of participants of the marathon the day of the race at the stadium "locomotive" 8:00.
Documents for getting a starter pack
The participants provide a photocopy of your passport.
Medical certificate
Participants to have a medical permission to participate in the competition.
The race
The marathon will take place on the area of the stadium "locomotive" Kamenolomni, 1 West St., Oktyabrskiy district, Rostov region.
Start at 9:00.
Helpful information
Arrival of participants 20 Oct.
Travel:
The train station is a Quarry. Passenger trains to the station "Mine", then by minibus to a stop "Red miner", next to the bus station (near the market) minibuses "Mine the miner" or "Mine-Quarry-Clinic" to the stop "Palace of culture", follow to the stadium.
Participants arriving on 20 October 2017, followed by a bus "mine-Quarry-Hospital" to stop "Victoria", contact the sports complex "Niva".
Requirements for participants
To participate in the race open to all interested persons 18 years and older.
Age is determined by year of birth.
Contacts
sektorfksit@mail.ru
Smartsector phone 8 (863) 2-37-10;
Yastrebov Sergey – 8 929 814-53-90;
Nechaev Nikolay Alekseevich - 8 989-626-61-34
346840, October R-n, R. p. Kamenolomni, Gagarina str., 12.