Spring spermatagonia mileage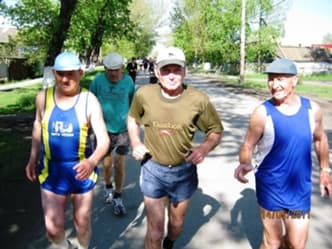 Attention! This page has been automatically translated
Rural spermatagonia run route Morozovsk - Novopavlovka, with the study of the native land
City
Morozovsk
Race type
Road
Possible
date
15.05.2021

!

Distances

42.2 km




55 km
Spring spermatagonia mileage: race description
The race
Start at 9:00, near a recreation center to them. Lenin in stages (6 stages). The length of the stages from 5 to 14 km.
Finish at 17:00 in Kostino-Bystrinskoe settlement (DK H. novopavlivka).
Helpful information
The arrival of participating teams on 12 may to 18:00 in the school (DK im. Lenin).
For the participants of Clubmatch will be held in the framework of the marathon marathon ( 42.2 km) and 10km .
Requirements for participants
Entry is open to everyone with medical clearance.
Contacts
KLB SEL'mashevets, 347210, St. Gagarin, 106.
Copper Peter E.:
Tel: (863-84) 4-34-58
Mob. 8 919 876-98-41