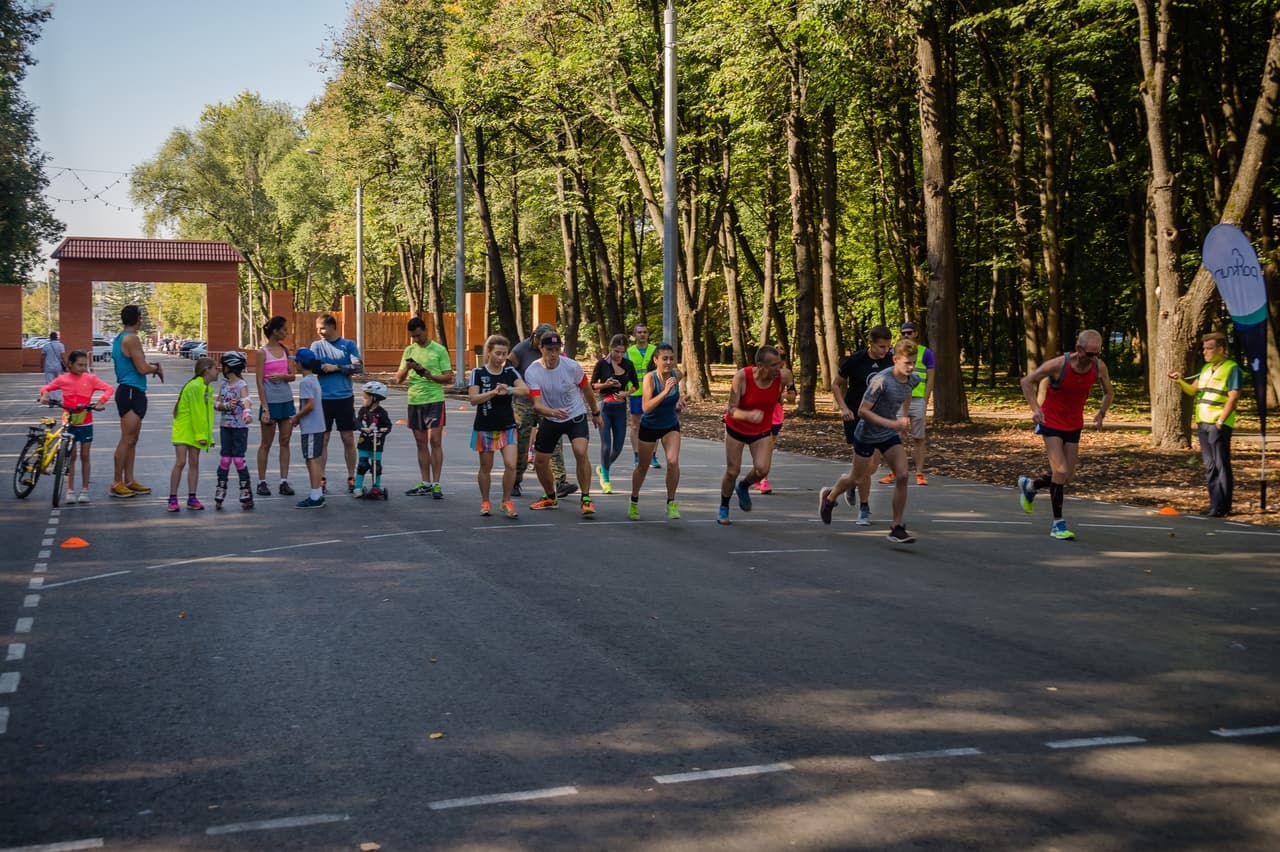 Attention! This page has been automatically translated
parkrun Ryazan Nut — free weekly race at 5 km with the time
parkrun Ryazan Nut: video
parkrun Ryazan Nut: race description
parkrun Ryazan Nut is a five-kilometer race at the time.
We all run solely for fun. Just join us and run as fast as you want!
After the finish, we chat and enjoy tea and Goodies brought in.
Check
Registration on the website —> parkrun.ru
You will have to register in the parkrun system only once.
Start-up package
Before you start: g. Ryazan, Oka W.,1
Documents for getting a starter pack
Don't forget to take part in the race printed copy of your barcode. If you arrive without a barcode, your result will not be counted.
Do not forget to print your barcode! You will find it in the letter confirming your registration in the newsletter or in letters with the results of previous races. Or you can request a reminder letter. With phone barcode scan possible, so please be sure to bring it on the race printed copy!
One of the basic rules of parkrun races: "No barcode — no result". If you forget to bring a printed copy of your barcode on the race, your result will not be counted!
Gonna run the race for the first time? Please be sure to sign up and read the description of the track.
The race
Location: Ryazan, Oka W.,1
Schedule
Every Saturday at 9:00 in the forest area of the city of Ryazan.
8 September at 13:00
Helpful information
Stay after the race: no cafe. There's an alley with benches, where you can drink tea and chat after the race.
Infrastructure
Near the start there is a fitness centre, on Svobody square there are many shops, a pharmacy. Also within walking distance is the Museum of Gingerbread, the Church of Annunciation and the house of Serov.
In the summer, 2.5 km from the start of the road race at lake.Nutty, zone food court (food court) right on the lake. In winter accessible, located around the bus "Oka". The nearest café (bakery and coffee), working in any season, is located 200 meters from the starting point near the bus station "Prioksky".
Distances information
The track "pendulum" with a turn at around 2500 m. the Start and finish are in the Avenue of the Park.
Requirements for participants
The run is free, so that all the participants bear full responsibility.
Contacts
The organization of the race is engaged exclusively by volunteers. Drop us an email to ryazanoreshekhelpers@parkrun.com if you want to join them.