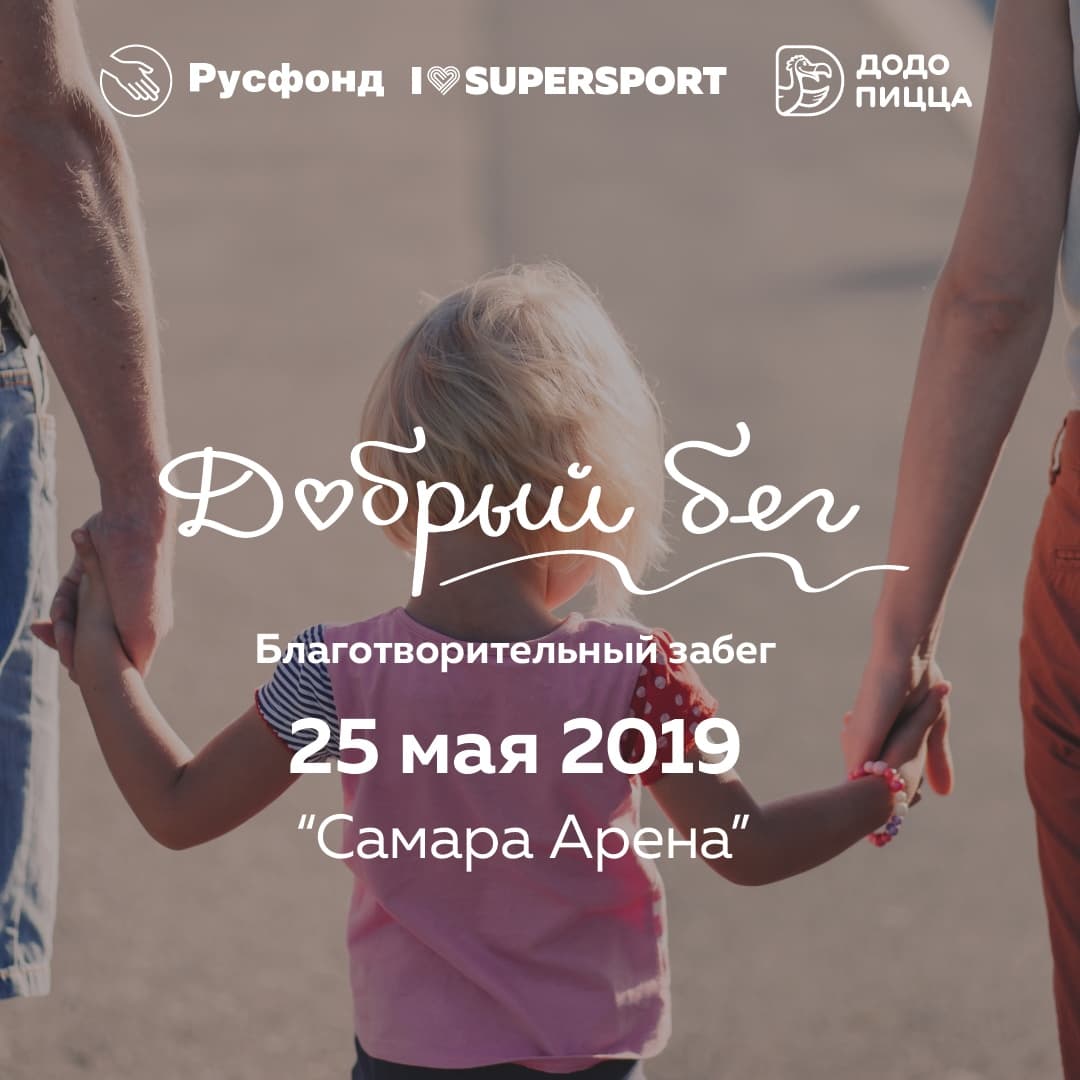 Attention! This page has been automatically translated
"Good run" - charity run 5 km in support of seriously ill children in Samara region, held with the support of the charity Rusfond.
"Good run": video
"Good run": race description
Check
Registration on the website RussiaRunning
Start-up package
Race packs and numbers of participants of the race will be conducted only on April 29 from 10:00 to 22:00 in TC "Megasiti" (1 floor, Coffee shop, Coffee to Joy).
Starter pack
branded uniforms
member number
handouts
Documents for getting a starter pack
To obtain the starting of the backpack and room to run 5 km, it is necessary to provide:
a receipt of donation or confirmation of registration on the website
passport
The race
Start-finish – on the ground near pool tssk of the air force, the distance of the race – 3rd turn of the Samara quay
Schedule
09:00 opening of the start-finish town. Issuing of starter packs to the participants from other cities
10:00 Grand opening charity event "Good Run"
10:05 children's race Start 300 m (age of participants up to 7 years)
10:10 children's race Start at 500 m (age of participants from 7 to 14 years)
10:15 Warm-up for participants in a distance of 5 km
10:20 Start for participants in a distance of 5 km
10:30 Awarding of winners of children's race
11:30 Dance flash mob all participants and supporters of the event
11:45 Award winners a distance of 3 km
11:50 a surprise from the Coffee Joy
12:00 closing cross country event
12:20 Award winners a distance of 10 km in the overall classification
13:10 winners of the 10 km distance categories
13:20 Awarding of winners of the 21.1 km race in the overall classification
14:15 Awarding of winners of the race for 21.1 km categories
14:45 End of the cross-country events
Distances information
Children's race at 500 meters, and sprint at 5 km.
Contacts
Rusfond in Samara:
Phone: 8-927-261-04-41
Email: rusfondsamara@mail.ru and smr@ilovesupersport.com