Zheleznovodsk nine KAVKAZ.RUN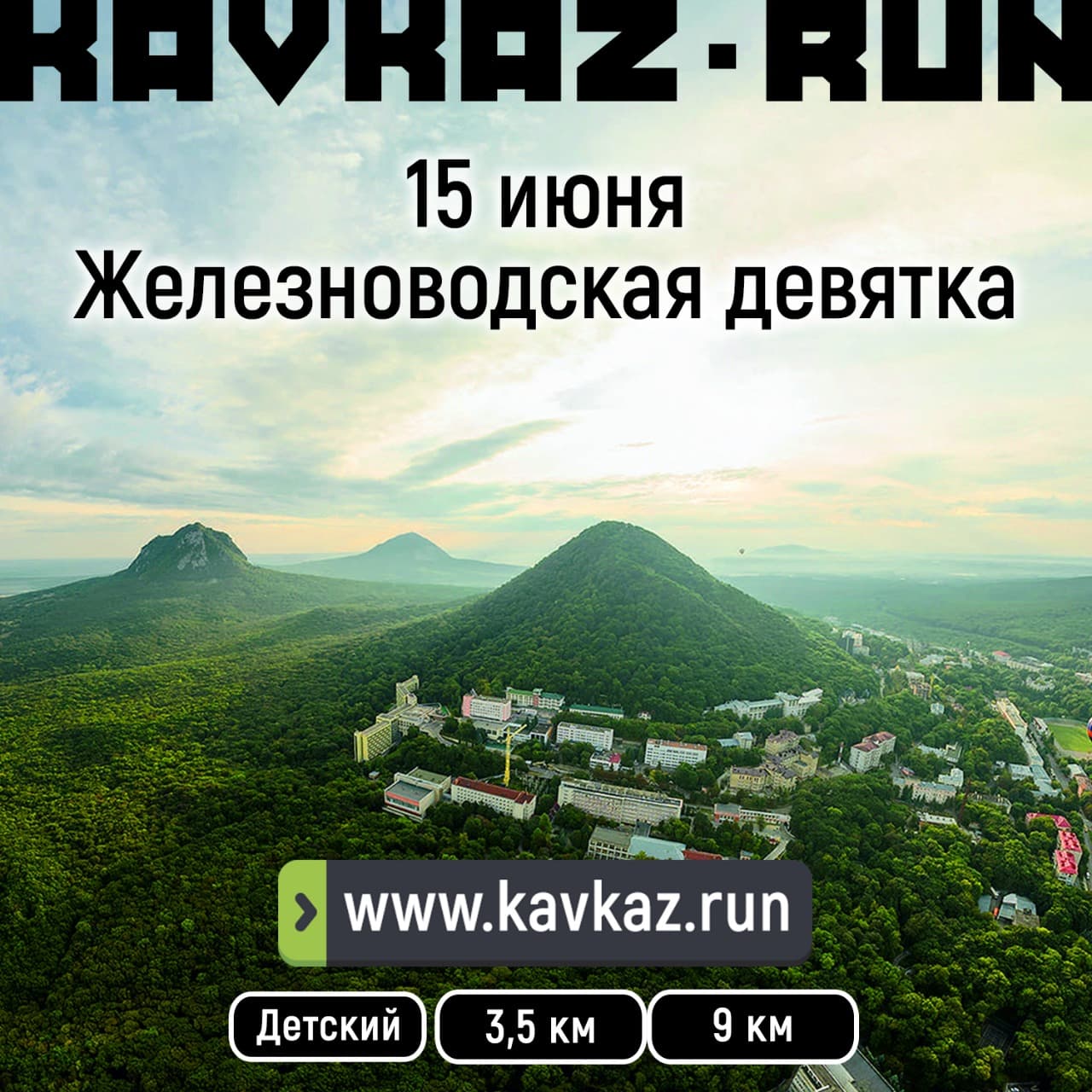 Attention! This page has been automatically translated
Fourth race as part of the resort series AS.RUN 2019.
Zheleznovodsk nine KAVKAZ.RUN: race description
Zheleznovodsk dozen.
Incredibly beautiful race in the quiet town of Caucasian Mineral Waters.
You will see the Pushkin gallery, a Cascading staircase and can even visit the ice cave.
This is the third race as part of the resort series AS.RUN 2018 and warm-up before serious Iron trail, which will take place the next day.
It will be your beautiful cross-country holidays, devoted to day of Russia!
Check
To register for the event on the platform RussiaRunning
Start-up package
A starter package, you can party to 11 June 2018 to the starting town from 07:00 until 10:00.
Starter pack
Starting number
Individual chip timing
Medal (upon completion of course)
Mountain water and fruit on the finish
Documents for getting a starter pack
To receive the starting package of the participant must provide:
the identity document
medical certificate
Medical certificate
The certificate shall indicate that the participant admitted to the competition on the selected distance. The certificate should be issued not earlier than 6 months before the date of the competition.
The race
The race will be held on June 11, 2018 in Zheleznovodsk.
Start at 11:00.
Schedule
7:00 Issuing of starter packs. Registration on the course. Taping. Massages. Personification t-shirts. Engraving medals.
10:00 completion of the issuance of starter packs. Kids start.
10:00 Kids start
10:30 Awarding of children. Warm up
11:00-START dozens of Zheleznovodsk (3.5 km, 10 km)
11:30 Awarding of winners at the distance of 3.5 km
12:00 Awarding of winners at the distance of 10 km
13:30 Closure of the route
19:00 End of work of the second day of the EXPO
Requirements for participants
To participate in Zheleznovodsk ten at a distance of 9 km persons who are older than 14 years, is 3.5 km – 8,0.5 km – 3 years.
No person under the age of 18 must provide written parental consent to participate.
Contacts
Email: info@kavkaz.run
Phone: +7 962 494 54 54