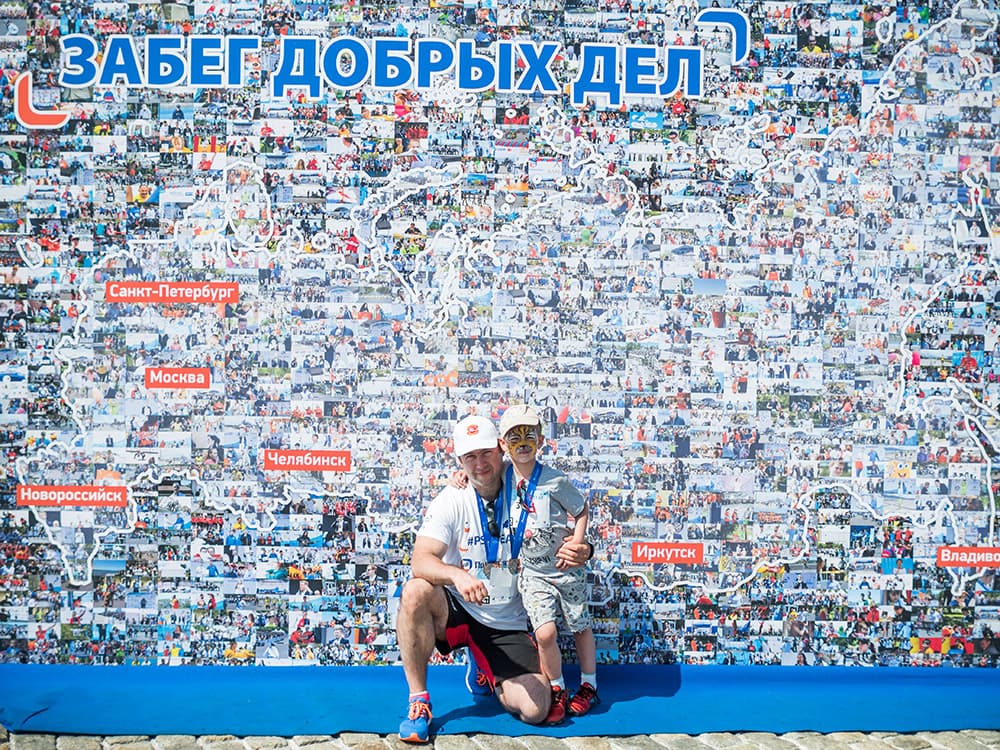 Attention! This page has been automatically translated
The race of good deeds in the city of Volgograd is held to help Fund the "butterfly Children"
The race of good deeds: video
The race of good deeds: race description
Check
Applications for participation in the Event served on the website and here.
Start-up package
Issuing of starter packs to participants will take place from 28 August to 2 September.
Starter pack
chip for individual timing
member number
handouts
Documents for getting a starter pack
the document proving the identity and age
original or copy (if the original) the certificate of the medical organization with the signature and seal of the doctor, which must be specified that the member admitted to the Event and physical training without restrictions; the certificate should be issued not earlier 04.03.2017 year
Medical certificate
To participate in the race must provide a medical certificate of the organization signature and seal of the doctor.
The race
The race will be held at the address: Volgograd, Naberezhnaya 62nd Army.
Schedule
9:00-13:00 – Gathering of participants. The work of changing rooms and lockers
9:00-10:20 program.
10:20-10:45 – Warm-up for all participants.
10:45-10:59 – Construction of participants in the starting area.
11:00 – start of the symbolic race for kids-butterfly, 100m.
11:10 – Start races at 2 and 10 km.
11:30-12:30 – Music program.
12:30-13:00 – Rewarding of winners and prize-winners.
13:00 – closing of the Event.
Requirements for participants
To participate in the Event in the race 2 km run runners older than 10 years.
To participate in the Event in the race for 10 km is open to persons over the age of 16.
Participants aged 10 to 17 years (inclusive) admitted to an event accompanied by an adult: legal representative or a team leader.