Open championship of Bryansk on 6-hour run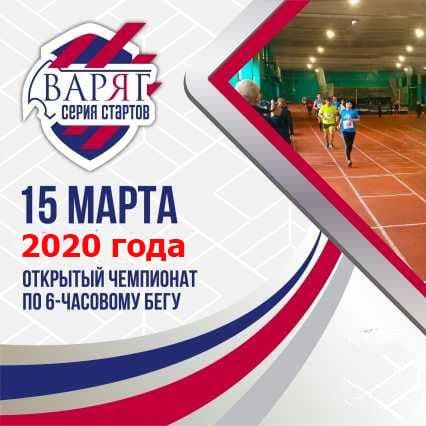 Attention! This page has been automatically translated
Open championship of Bryansk on 6-hour run: video
Open championship of Bryansk on 6-hour run: race description
Check
Pre-registration available on website.
Registration of participants the day of the race from 9:00 to 9:30 at the Manege "DESNA".
Medical certificate
You must have a doctor's permit.
The race
The competition is held in the athletics Manege of sports complex "DESNA" (Rostovskaya str., 27).
Opening ceremony at 9:45.
Start at 10:00.
Finish at 16:00.
Helpful information
Public transport: arena "GUMS" or "Street Bryansk Proletarian division".
Distances information
Distance: 6 hours.
Every 2 hours change of direction running.
Requirements for participants
To participate in the competition is open to all comers.
Contacts
Wolper Vladimir 903 868 8 54 38
Simutina Elena 8 910 336 76 21
Элемент не найден!