Krasnoznamenskiy half marathon AMBERMAN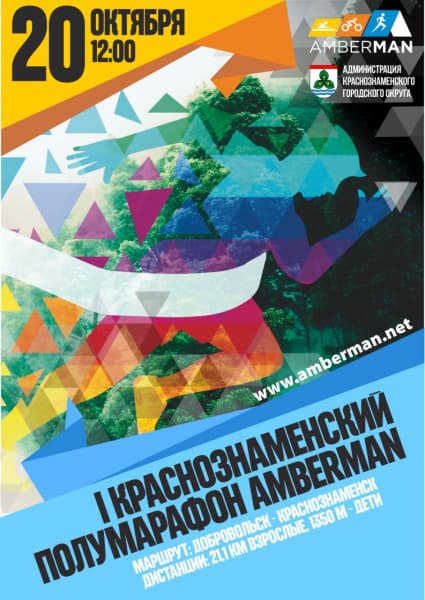 Attention! This page has been automatically translated
Krasnoznamenskiy athletics half marathon "AMBERMAN"
Krasnoznamenskiy half marathon AMBERMAN: race description
Check
Registration on the website amberman
The race
The place of the race - the city of Krasnoznamensk
Schedule
Start 20 Oct 2018
Distances information
Races are held at two distances: 1350 m (children) and 21.1 km (adults).
The competition will be held along the route Dobrovol'sk – Krasnoznamensk (21.1 km)
Requirements for participants
Participation is open to all comers, having no medical contraindications to physical activity.
Participation in races is a potentially traumatic and the participants are responsible for their training for the track events and for personal safety during the race.
Contacts
The main judge of competitions – Vasily Nesterov