Camp at Trelew and weightlifting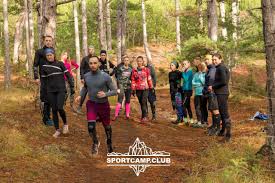 Attention! This page has been automatically translated
Training camp on the combination of weightlifting and trail riding.
Camp at Trelew and weightlifting: video
Camp at Trelew and weightlifting: race description
Check
You can register at the event's website.
Start-up package
April 29, 2018 at 9:00 on the Embankment of Sochi
Starter pack
Personalized t-shirt
Medals for all races
The race
April 29, 2018 at 9:00 on the Waterfront of Sochi a test run on 5/10/21 km.
3-6 may in Rosa Khutor will host a festival run Rosa Run.
May 12, 2018 as the exhaust control tasks can run trail 5 km, 500 m ascent to the highest pedestrian suspension bridge in the world.
Every morning 29.04.2018 for 13.05.2018 practice tralu. Tonight is weight lifting.
Helpful information
In the participant package includes a subscription for the occasion RosaRun. All the 4 day pass as 4 training tralu. In the evening is an exercise in weightlifting.
Three meals a day, according to the agreed HLS menu. Accommodation for couples with the option to pay extra for single accommodation.
Contacts
E-mail: team@sportcamp.club
Phone: +7 901 744 70 42