Test run "MSSTART" Cup SIRIUS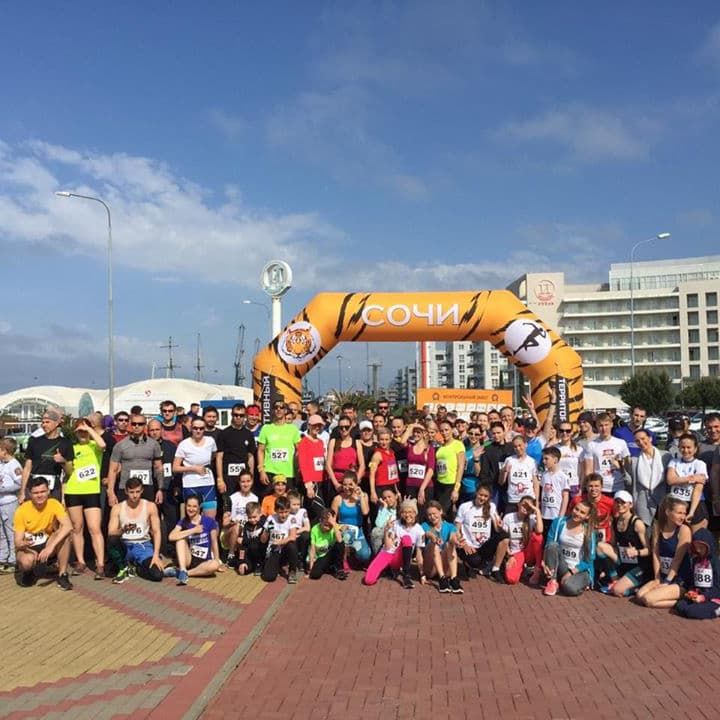 Attention! This page has been automatically translated
Control run - free run is for runners.
Test run "MSSTART" Cup SIRIUS: race description
Check
Registration for the race the website ends Friday at 12:00 on the eve of the race. Registration of a mobile device the website.
The race
Krasnodar Krai, the resort city of Sochi, the Promenade between the hotel Imereti (Marine Boulevard, D. 1)
Schedule
08:00 — start of issuance of the rooms
08:40 — the completion of the issuance of an offer for the 21 km*
08:45 — prelaunch photo, warm-up
08:55 — briefing<
09:00 — START of the race at 21 km
09:30 — completion of issue of offer for the 3, 5 and 10 km* (*for rooms must undergo a mandatory electronic registration. Registered participants who are late for the delivery room, start without a number).
09:45 — pre-start photo, warm-up
09:55 — briefing
10:00 — start of the race at 3, 5, 10 km and relay
10:05 — children's race
11:20 — tug of war
11:30 — close finish
11:30 — Control standards 100 push-UPS
11:40 — Control standards 500 sit-UPS
11:50 — closing Ceremony, raffle
12:00 — end of event
Helpful information
Participants are personally responsible for their health and nutrition.
Distances information
Distance of run: 3 km, 5 km, 10 km, 21 km
Requirements for participants
All runners are required to have a valid medical certificate (and insurance if possible)
Persons under 18 years of age must have parental consent and its annexes. Persons under 14 years in addition to parental consent and applications necessarily accompanied by an adult. All must attend regular training. Those who are not trained in running the last month - it is recommended to participate in class walking.
Anyone can support the dress code of the race — pink (fuchsia) plain and make funny photos with other participants, supported the campaign, before the start.
Contacts
Sergei Zacapa, Director Control of the race - Sochi
Phone: +7 (964) 940 99 02
Mail run@sochicheckpoint.ru
8 928 233 08 92 - promoter Andrey Dumchev