Cross trail "Kavgolovo trail"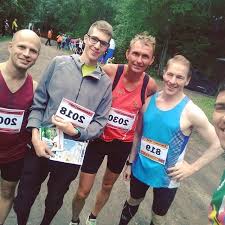 Attention! This page has been automatically translated
Sport touring race among beautiful forests and meadows in the surroundings of the lake. Kavgolovskie
City
Toksovo
Race type
Trail
Possible
date
28.08.2021

!

Distances

8 km




20 km

Price
700-900 RUB.
Cross trail "Kavgolovo trail": race description
Check
The application for the competition is on the website to 23.08.18 (inclusive).
Start-up package
The starter pack will be available at the day of the competition at the launch site.
Starter pack
the bib number of the participant
Luggage storage for personal belongings
food on the road/finish
duration and place in the Protocol
premium attributes for winners
commemorative medals to all participants
Documents for getting a starter pack
To obtain a starter package must show:
passport
medical certificate
The race
Trail will be held on 25 August 2018. (Saturday).
Location of start: 3 km from railway station p. Toksovo Vsevolozhsk district of Leningrad region
Participants are provided with a marked route on trails and paths, along the shores of the magnificent lakes and hills Kavgolovskie Crimson Mountains. Two distances: 20 km and 8 km
Track is only one lap.
Schedule
10.00 – 11.50 – Registration of participants
11.40 – Briefing
12.00 – start in all formats
14.30 – General awards
Helpful information
Necessary equipment for all:
clothing for the weather
dry clothing and footwear at the finish
Recommended for all:
studded shoes
cell phone
Requirements for participants
To participate in the competitions open to all interested persons with appropriate training.