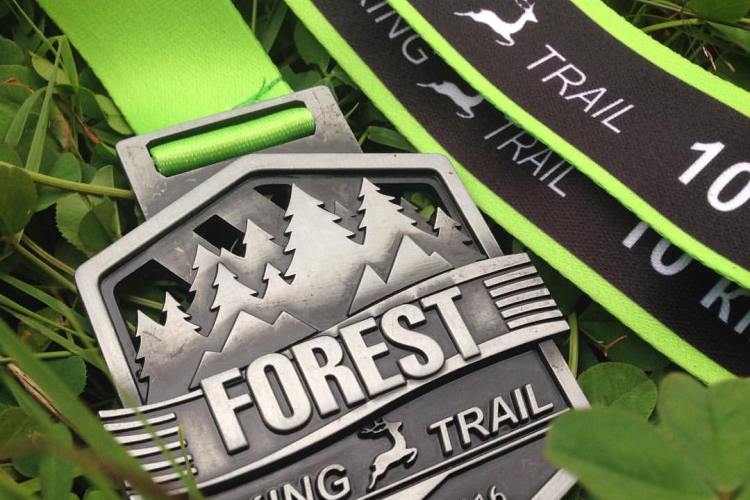 Attention! This page has been automatically translated
Despite the two are not the long distances, the route promises to be challenging enough, and the race - interesting. As always, medals to all finishers!
The first trail: race description
Check
In 2018, the race will not be held
Electronic registration of the participants on the course will be open until April 1 on the website Forestkingtrail
Start-up package
Issuing of the start package of the participant on the day of the event the start-finish town from 8.30 to 10.50
Address: Dzerzhinsky, Lesnaya str., 33, Tomilinskaya Park
Starter pack
The participant package includes:
the starting number
silicone bracelet
bracelet and sticker for camera storage
a souvenir
handouts partners
Documents for getting a starter pack
The identity document
A medical certificate with the seal of the issuing institution, signed and stamped by the physician, which should indicate that the participant admitted to the competition on the selected distance, or a distance greater extent
Medical certificate
The certificate must be dated not earlier than 6 months before the competition.
The race
The route of the race passes through rugged terrain in Tomilinsky forest Park and along the Great Lyubertsy career.
Schedule
8 APR
08:30-10.30 – pack pick in the starting town
10:45 – children's race start
11:00 am start all distances
11:45 – winners on a distance of 5 km
12:00 – closing of the distance of 5 km
12:00 – awarding of winners at the distance of 10 km
13:00 – closing the distance of 10 km
Distances information
The distance of the route: 5 km (time limit - 1 hour), 10 km (time limit - 2 hours), 500 m (Kids Run).
Requirements for participants
To participate at a distance of 5 and 10 km run men and women, the age at the time of the Event the age of 18 and under the age of 14 years and have written permission of parents or legal guardians to participate
Contacts
Email: info@forestkingtrail.ru
Phone: +7-963-769-36-40