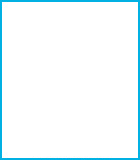 Attention! This page has been automatically translated
In one of the fine days of summer in the forest Park pond "Jubilee" Elektrostal will be a cross-country race "ATOMIC RACE" in memory of Master of sports of the USSR Victor Skorodumova
Atomic Race: video
Atomic Race: race description
Check
Registration of participants on the website at Fsksolonoga
Start-up package
The start time of the issuing of starter packs of the start-finish village on the day of the competition on 26 August from 09:00.
The results in closes 30 minutes prior to the start of the selected course
Address: Elektrostal, Park at the pond "Jubilee"
Starter pack
Start participant package includes:
starting number;
individual chip for timekeeping.
Documents for getting a starter pack
To receive the start package, the participant is obliged to present:
the document proving the identity and age;
the original or a copy of the certificate of the medical organization
Medical certificate
A medical certificate must be issued not earlier than 6 months before the competition
The race
August 26 at the forest pond "Jubilee" of the urban district of Elektrostal will be a traditional cross-track "ATOMIC RACE ". The event is dedicated to the memory of the USSR Master of sports in marathon V. Skorodumova, S.
Schedule
26 Aug
9-00 Start issuing starter packs
11. 00 start of children's race of 1 km
11.15-children's race start at 2 km
11.30 - 11.45 awarding of the children
12.00-start of the adult races
13.30 Awarding ceremony for 5km and 10km
Distances information
In the framework of the competition day, you are invited to try hand at one of the distances: 500m, 1km and 2km(kids), 5km, 10km
The routes of all distances is almost completely laid in the picturesque forest pond "Jubilee." The main part of the race at the 5km and 10km runs through the forest, and inscribed in a circle of 5 km length
The route is 10 km long consists of 2 equal circle.
Main cover of the track – soil (sometimes asphalt).

Requirements for participants
To participate in the Contest runners over the age of 6 years.
To participate in the race at the distance of 500m, 1km and 2km allowed runners from 6 to 15 years.
To participate in the race 5 km run runners in 16 years.
To participate in the race at the distance of 10 km is open to individuals aged 18 years.
Participants aged 6 to 17 years are allowed to participate in the Competition accompanied by their legal representatives or a team leader.
Contacts
FSK Solonova
Sorokin Konstantin Borisovich Tel: (925) 507-76-21
Email address: sport@fsk-solonoga.ru