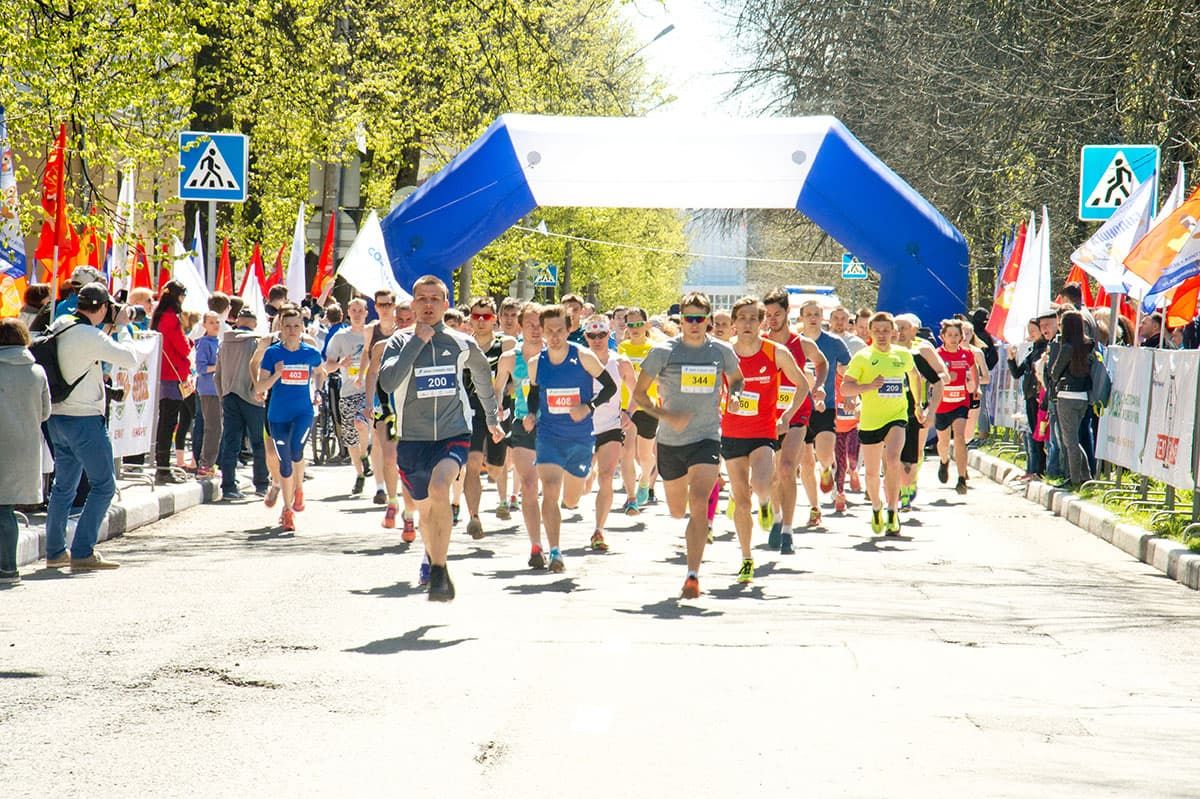 Attention! This page has been automatically translated
We are trying to revive the former glory of athletics in our city Elektrostal
City
Elektrostal
Race type
Road
Possible
date
The race is no longer held
Site
http://fsk-solonoga.ru/
Distances

500 meters




1 km




5 km




10 km




21.1 km

Price
300 - 2000 RUB.
Participants
501
Iron Stream: video
Iron Stream: race description
Check
Registration of participants on the website at Fsksolonoga
Start-up package
The start time of the issuing of starter packs of the start-finish village on the day of the competition on 14 may, 09:00.
The results in closes 30 minutes prior to the start of the selected course
Address: Elektrostal, Lenin Ave, 41, Polytechnic College.
Starter pack
Starter pack Party under 16 years includes:
starting number;
individual chip for timekeeping.
Starter pack Party 16 years and older includes:
t-shirt with the logo of the mileage;
starting number;
individual chip timing
Documents for getting a starter pack
To receive the start package, the Participant is obliged to present:
the document proving the identity and age;
the original or a copy of the certificate of the medical organization
Medical certificate
A medical certificate must be issued not earlier than 6 months before the competition
The race
May 14, in a picturesque corner of Moscow region on one of the most beautiful streets in the city of Elektrostal, Lenin Avenue, will be held track and field athletics run "IRON STREAM". The race was dedicated to forming the metallurgical enterprises of our city.
Schedule
9-00 Start issuing starter packs - at the College ( PR-kt Lenina 41)
11. 00 - 11.15 Start of children's races
11.30 - 11.45 awarding of the children
12.00-start of the adult races
13.00 - 14.30 Awarding ceremony for 5km. 10km. and 21.1 km.
Distances information
As part of the competition day, You are invited to try their hand at one of the distances: 500m and 1km (children), 5km, 10km and 21.1 km.
Requirements for participants
To participate in the Contest runners over 8 years.
To participate in the race at the distance of 500m and 1km allowed runners from 8 to 15 years
To participate in the race 5 km run runners in 16 years.
To participate in the race distance of 10km and 21.1 km allowed participants aged 18 years
Contacts
FSK Solonova
Sorokin Konstantin Borisovich Tel: (925) 507-76-21
Email address: sport@fsk-solonoga.ru