Half marathon "Kremlin wall"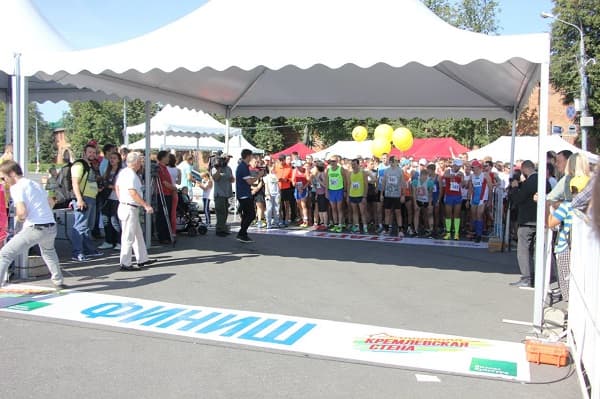 Attention! This page has been automatically translated
Get over the wall! Become the king of the mountain!
Half marathon "Kremlin wall": video
Half marathon "Kremlin wall": race description
Check
To participate in the competition need to register on the website of the race marathon-nn If you do not have Internet access, your application will not pass, or have other questions about registration, please contact the organizers: +7 999 120 80 66 (Marat Bogdanov). Registration the day of the start is not made.
Start-up package:
Place of issue: N. Novgorod, ul Nizhne-Volzhskaya embankment, near the monument "the Boat Hero"
Starter pack:
Starting number
Electronic chip timing
Documents for getting a starter pack:
The passport or the document replacing it.
The medical certificate with signature and seal of the doctor, indicating the possibility of participation in the race for elected or a greater distance. In the case of non-compliance or counterfeiting certificates, the competitor is disqualified, the entry fee will not be refunded.
A statement of withdrawal with the organizers of responsibility for their own health. Will be sent in the mail, or you can get at check-in.
The race
The start and finish of all races - on Minin square between the monument to Chkalov and the intersection with the street Minin
Schedule:
15.07.2017
14:00 — 21:00 — issuing starter packs
16.07.2017
7:00 — 8:00 — Issuing starter packs yagodnik participants
7:30 — Opening start-finish town, opening dressing rooms and lockers
8:10 — Warm-up
8:30 — children's race Start
8:45 — Start milestones in adults distances
9:15 — Awarding ceremony-children's race
9:40 — awards ceremony 3.3 km
11:30 — awards ceremony 10 km and 21.1 km
12:00 — Award nomination for king of the hill
12:10 — Close finish
Distances information
All distances are in one round.
Distance 10K and half Marathon have one long descent on the 4-kilometer (approximately 1 KM) and one long climb just before the finish (starts 930М to finish) the rest of the distance differences are not significant.
Requirements for participants
The race distance of 3.3 km, 10 km and 21 km are involved men and women 18 years and older.
In the children's race at a distance of 500 m - children aged 9 years and older.
Contacts
Phone: +7 999 120 80 66
Email: run@bizkultura.ru