Mileage, dedicated to the Victory Day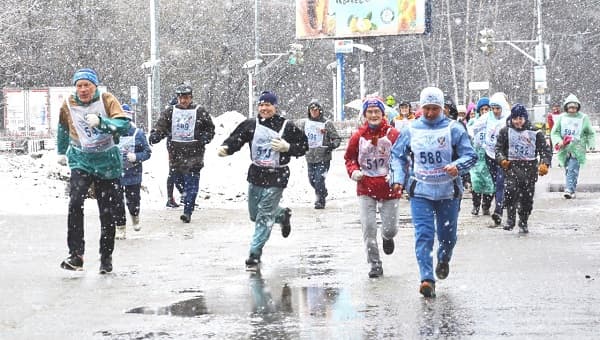 Attention! This page has been automatically translated
The race was dedicated to the Victory Day may 9, 1945
Mileage, dedicated to the Victory Day: race description
Check
Registration of the participants will be held on the day of competition from 8:30 to 9:45 at the launch site.
For children - pupils of sports schools have pre-registration at the place of study.
When you register for the run at the booked time, the participant specifies the time at which plans to cover the distance.
Race requirements
To participate in the competition dopuskayutsya coaches, athletes, heads of regional federations, clubs, sports schools, with appropriate pogotovki and a medical certificate from a doctor. In the absence of a medical certificate, the member shall be personally responsible for their own health.
Requirements for participants
In the race for a distance of 500 m. the participating boys and girls up to 8 years.
In the race of 1 km and involved boys and girls 9 - 12 years., and also men and women from 70 years and older.(running to booked time)
In the race at a distance of 3 km both men and women 13 years and older.(running to booked time)