Hour run on prizes of veteran sports Herman Skripkina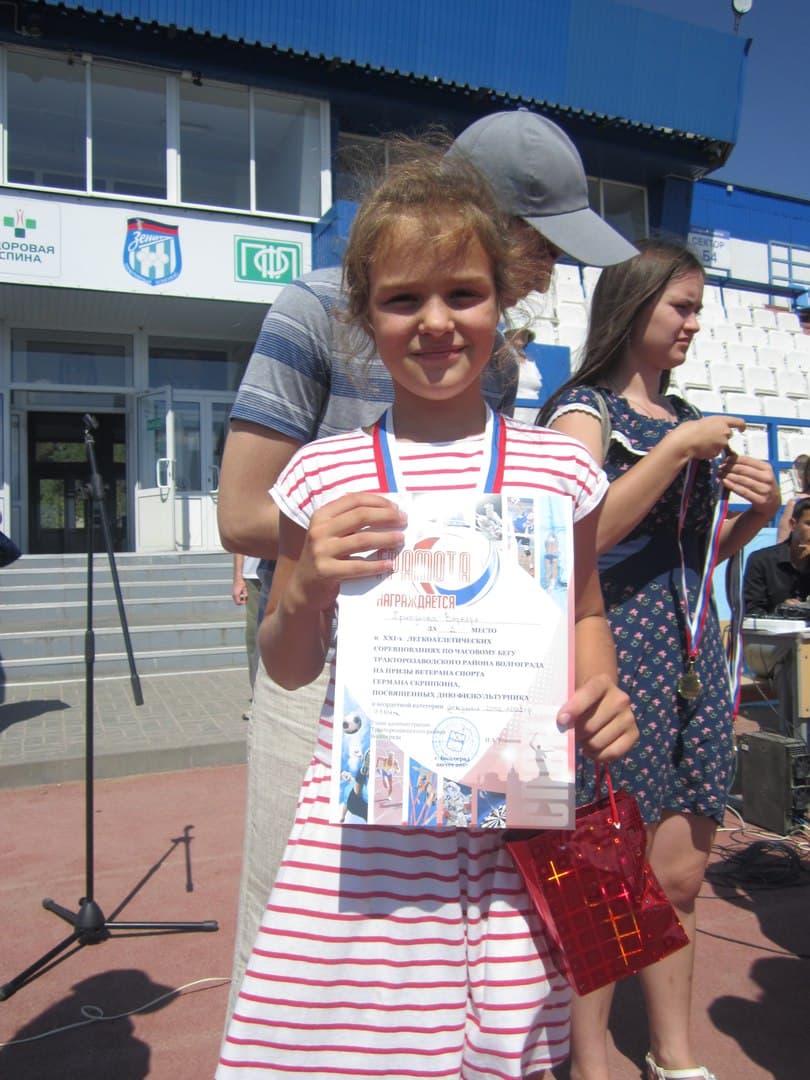 Attention! This page has been automatically translated
Competition XXIII running time devoted to Day of the athlete and 80-anniversary of the initiator of the run of veteran sports Herman Skripkina
Hour run on prizes of veteran sports Herman Skripkina: video
Hour run on prizes of veteran sports Herman Skripkina: race description
Check
Preliminary applications for participation in competitions are submitted by e-mail: klb-1uсh.skripkina@mail.ru.
Documents for participation in competitions
Passport or birth certificate
The policy of obligatory medical insurance
Certificate of admission of the doctor
Medical certificate
The certificate should be issued not earlier than 6 months before the date of the competition.
The certificate shall indicate that the participant has no contraindications for participation in the race at their chosen distance.
Medical claims are served in the main panel of judges 12.08.2018 7.00
The race
Competitions are held on 12 August 2018 at the stadium of mu "IC "Rotor-Volgograd-2" (street of Taraschantsev, 72).
Schedule
07:00-07:30 — Registration of participants on race day
07:40-08:00 — Parade of participants
08:00 — Start of
09:30 — Ceremony of rewarding of winners and prize-winners
11:00 — Official closing ceremony
Helpful information
Locker rooms located in the building "IC "Rotor-Volgograd-2".
Please try not to leave your belongings unattended.
Distances information
The race will be held at the stadium 400m.
Requirements for participants
To participate in the competition is open to all comers, with the admission of the doctor, 18 years and older.
The age of participant is determined on the day of launch.
Contacts
The main judge of competitions – Skripkina T. I. (tel 8-902-385-61-66)