CRAZY SQUIRREL NIGHT SPRINT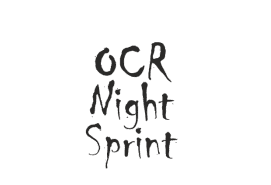 Attention! This page has been automatically translated
The jog-a-Thon cross country trail cross race with obstacles.
Distances information
Distance
— 1,600 m.
The competition takes place on a circular track. Participants have to overcome a distance of not less than 1600 metres, on which are placed 20 artificial obstacles of different complexity.
Track
30% Park track, 30% hard-Packed trails, 30 % uncleared areas with natural obstacles in the form of fallen trees and ravines.
Requirements for participants
Each party shall be responsible for their health and assumes all risks of participation in the competition, what fills a receipt before receiving the starting numbers.