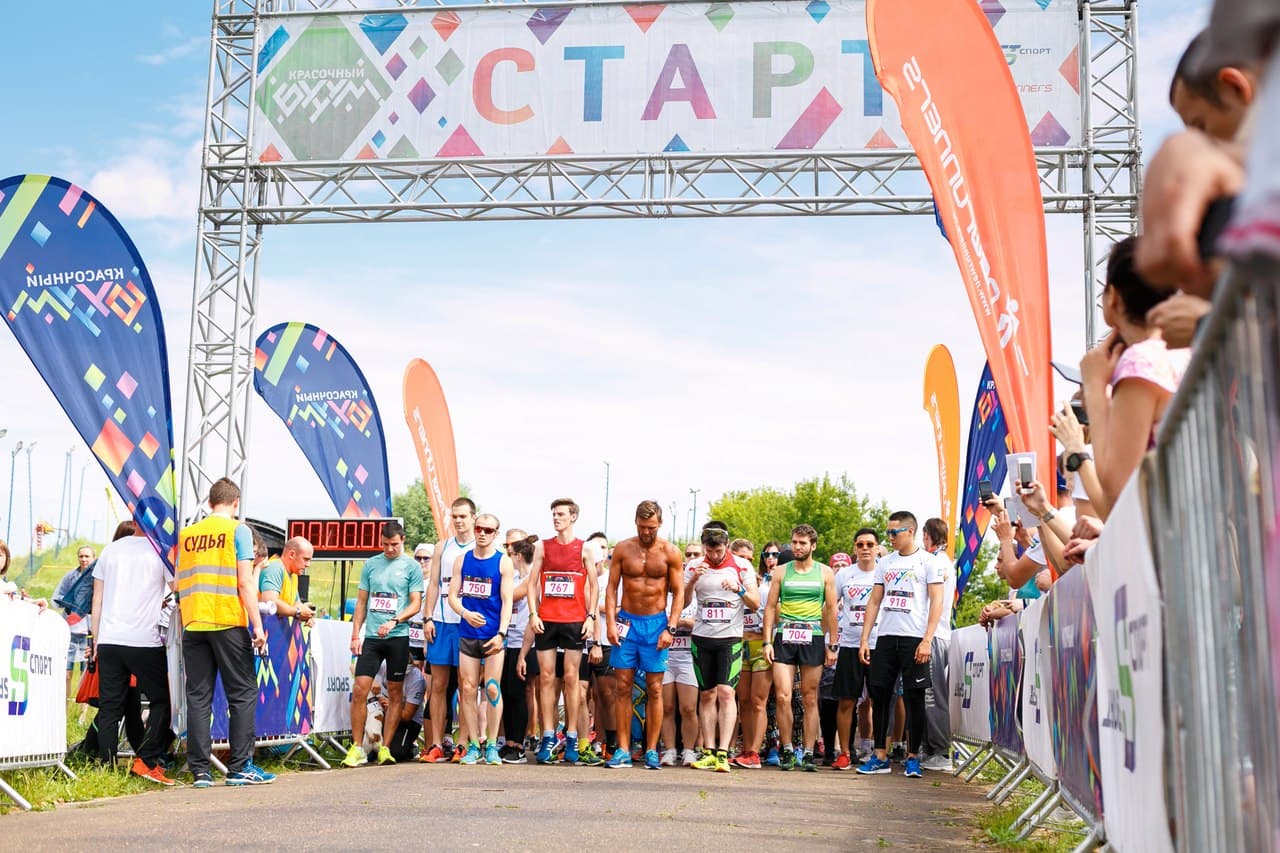 Attention! This page has been automatically translated
"Colorful buuum" is a real treat for runners who know how to have fun
Colorful buuum: video
Colorful buuum: race description
Check
On the website Newrunners
30 July from 09:00 to 11:00 in the sports and ecological complex "Lata Track"
Start-up package
July 30:
09:00-11:00 — race packets at the sports and ecological complex "Lata Track"
Address: Moscow, Krylatskaya str., 1, p. 1
Starter pack:
Starting number
Commemorative t-shirt
The dye pack
Package for putting things in a locker
Commemorative sunglasses
Surprises from partners
Documents for getting a starter pack:
The original ID card
original medical certificate for the member of the race, which must contain the stamp of the medical institution, physician's signature and the date of issuance (January 30) and which should be stated that the member admitted to the race at 5 km or more
for participants aged 14-17 years: the original permission from parents to participate in the race for 5 km or the personal presence of one of the parents upon receipt of the starter package
Medical certificate
The participant must provide the original medical certificate on the admission to competition, indicating a distance of 5 km or more.
The race
Schedule:
09:00 - opening start-finish town, opening dressing rooms and lockers
9:00 - 11:00 - registration of participants and issuance of start packages to registered participants
11:30 - 11:40 - warm-up
12:00 - start of the race
12:45 - rewarding of winners and prize-winners in the absolute superiority
12:55 - colorful fireworks
13:30 - closing of the event
Helpful information
Male and female changing rooms and Luggage storage are located in tents on-site start-finish town. We advise you to come in sports uniform, in order not to waste time on dressing up. Valuables (e.g. car keys, wallet, cell phone) is better to take with you or leave them at his companions. And other stuff – put in storage.
At the finish you will get water "Kalinov the spring" and a dye pack to participate in the colorful fireworks.
Requirements for participants
Party at the time of the competition must be at least 14 years.
The participant must obtain a starter pack on July 30.
When you receive a start package, the participant must submit: identity card and a medical certificate of admission to the race.
Contacts
Newrunners, tel: +7(499) 286-22-60, info@newrunners.ru