Race "Tricolor", dedicated to Day of State flag of the Russian Federation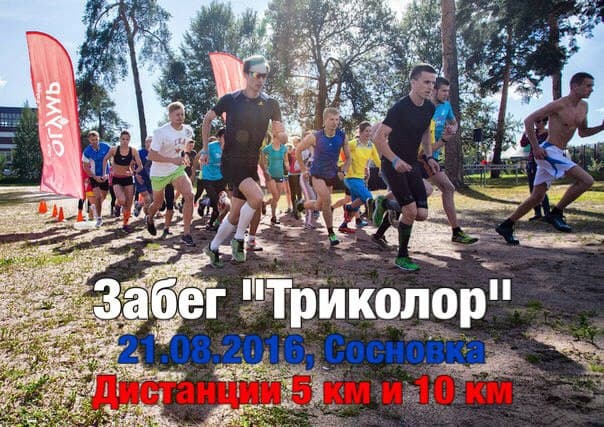 Attention! This page has been automatically translated
Each of the runners will be able to test his endurance, to test their strength in running, to prove that any obstacle him on the shoulder. Also, for the most active guests of the event will be held outdoor games "Merry starts" and "Town of games" and others.
Race "Tricolor", dedicated to Day of State flag of the Russian Federation: race description
Check
Registration of contestants before the competition to the starting town.
It is also possible to pre-register online: here.
Start-up package
Saint Petersburg, Sosnovka Park
Documents for getting a starter pack
Medical admission or statement signed in the prescribed form "for their health is responsible personally."
The race
10.00 – start of the start town of St. Petersburg, Sosnovka Park
Schedule
10.00 – start of the starter town and registration of participants
10.55 – building participants
11.00 – solemn opening of the event
11.00 – 14:00 – cross-country and mixed movement
11.00 – 14:00 – games "Cheerful starts" and "Town of games";
14.00 – rewarding of participants of competitions;
14.30 – end of the competition
Helpful information
For all those wishing to receive the insignia of ASC RLD, the results of time course will be recorded in the personal accounts system AIS TRP in the presence of an ID-member number (assigned upon registration on the website ASC RLD)
Distances information
Cross over rough terrain at a distance of 2, 3 and 5 km.
Requirements for participants
To participate in the event is open to everyone over 18 years of age