How Oleg Kulkov Trained For a Marathon
Question: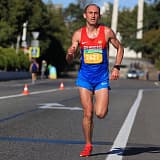 Could you tell about your marathon training plan? What was your weekly training volume? Did you use down weeks? For instance, 3 weeks of full training volume and 1 down week. How many kilometers did you run on Sundays and which exercises did you include in your trainig plan?
Thank you in advance.
Answer: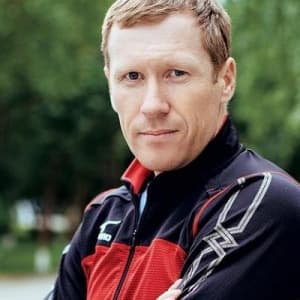 Kulkov Oleg
Master of Sports of International class in track and field athletics, winner of the Zurich marathon, participant of the Beijing 2008 Summer Olympics, multiple European Cup and Russian championships medalist, coach of the school "I Love Running"
Good afternoon.
I consider myself a "low-running marathon runner"))). If you read how much luminaries of the 80s and earlier period run, my statement will not seem humble. For instance, Ravil Kashapov ran sometimes more than 1200 km in a month. My running volume was about 200 km per week in the training camp at middle altitudes.
I never got carried away by great volumes and did it consciously, because I think it's just one component of marathon runner's training. There are other components that require attention, like speed. I always tried to take part in races shorter than a marathon distance. So, I became the bronze medalist of the European 10,000m Cup in Istanbul in 2008 and finished in 28:48; one week later I won the Zurich marathon with time of 2:11:15. I remember how easy it was to run and which speed reserve I had on the distance. I think it was possible due to the right accents in training for the European 10, 000m Cup.
I did not use planned down weeks. We trained a lot and intensively in the training camp and when I came back home the running volume was reduced by itself due to the necessity to do housework and other duties.
On Saturday according to my training plan I always ran a long cross country, but no more than 35 km. Sometimes I could run 30-35 km even at a good pace (3:40 per km); often it was in Kyrgyzstan (Issyk-Kul). Then, I went for a light run (10-12 km) on Sunday.
When I trained for a marathon I used various types of running workouts: interval trainings on sections from 200 m to 3000-4000 m, tempo runs (from 8 to 12-15 km), hill running (from 100 m to 30 minutes of continuous running up the hill). Such conditions exist in Kyrgyzstan.
Вы уже ставили оценку этому вопросу!
Обсудить в социальных сетях
Instagram
ВКонтакте
Facebook
Similar question: