Morning vs Evening: What is the Best Time To Run?
Question: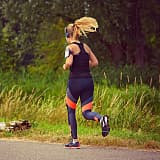 Unknown
Suppose it is very popular question you hear from a beginner.
I have time to run both in the morning and in the evening (I have flexible hours and I like to sleep). I can't run early in the morning because I feel like my body is still sleeping. If I run at my average pace, heart rate during running will be 165 beats per minute in the morning and 150-155 in the evening. So, I can conclude that my body is warmed up enough in the evening and "sleeps" in the morning. Is it true?
Thanks for your reply.
Answer: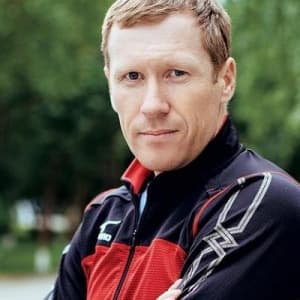 Kulkov Oleg
Master of Sports of International class in track and field athletics, winner of the Zurich marathon, participant of the Beijing 2008 Summer Olympics, multiple European Cup and Russian championships medalist, coach of the school "I Love Running"
Greetings!
Yes, the question is not unusual).
I always ask people not to ignore their own wishes and preferences. If it's more comfortable for you to run in the evening but not in the morning, that's OK. Especially when it is confirmed by objective control means and parameters. There is no need to force yourself.
Вы уже ставили оценку этому вопросу!
Обсудить в социальных сетях
Instagram
ВКонтакте
Facebook
Similar question: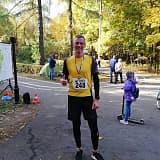 Two Weeks without Training: Heart Rate +10
Question:
A month ago I usually ran 10-15 km during trainings at average pace (5:10) with average heart rate (145 bpm).
Then I had two weeks break.
I returned to trainings and now I can maintain previous average pace with heart rate of 154 bpm.
How could it be that I lost my fitness shape or running technique so fast? I can't understand my body.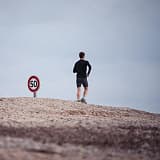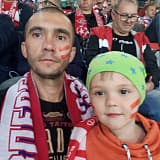 What to Eat and How to Fall Asleep Easily after Late Workout?
Question:
Good day.
I work from morning till night. And I can begin my evening workout at 21:00 only and respectively I can finish it at 23:00-23:30.
What to eat after such late workouts?
I often can't fall asleep after late workout. Is it possible to take any medications for good sleep (sleep hormone)?
Элемент не найден!