Running on Snow or Running on an Indoor track? Winter Running Shoes
Question: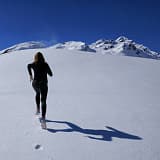 Good afternoon.
I'd like to get recommendations on winter running, especially when it is snowing.
Is it advisable to run on snow?
Which running shoes should I choose in order not to slip or sink into the snow?
Maybe it is better to move to running on an indoor track or a treadmill in winter?
Answer: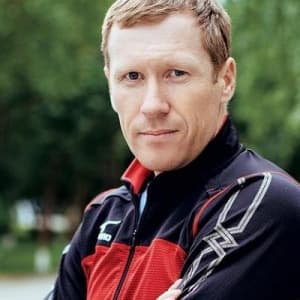 Kulkov Oleg
Master of Sports of International class in track and field athletics, winner of the Zurich marathon, participant of the Beijing 2008 Summer Olympics, multiple European Cup and Russian championships medalist, coach of the school "I Love Running"
Greetings!
The advisability of running on snow depends only on your desire to run outside all year round, not just during the summer months. There are no insurmountable barriers for comfortable running trainings in our latitudes.
Running shoes should be with good protectors. Generally, such models of shoes are used for trail running but they are perfectly suitable for winter running as well.
In my opinion, outdoor running is the most effective and usefull type of workouts and sports. If environmental conditions (heavy rain, extremely low temperature and so on) don't allow us to run in the open air, it makes sense to do training on an indoor track. If there is no such opportunity or desire we can consider a treadmill.
Вы уже ставили оценку этому вопросу!
Обсудить в социальных сетях
Instagram
ВКонтакте
Facebook
Similar question:
Элемент не найден!