Question: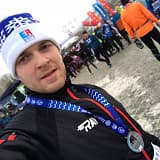 Good afternoon.
What is the lowest permissible temperature for winter running?
How to breathe properly when running in the severe winter frost?
Answer: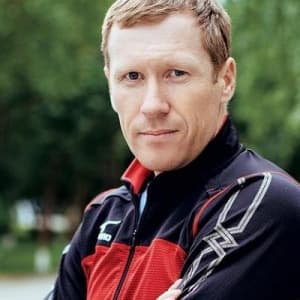 Kulkov Oleg
Master of Sports of International class in track and field athletics, winner of the Zurich marathon, participant of the Beijing 2008 Summer Olympics, multiple European Cup and Russian championships medalist, coach of the school "I Love Running"
Good afternoon.
I'm of the opinion that extreme running and comfortable run are two different types of motor activity. If you don't like extreme sports and don't want to risk your health anyway, I would recommend you to train outside when the temperature is not lower than 20 degrees C.
It's convenient to use a so called "baff" covering your chin, neck and some areas of face during running in the frost. The air going through the fabric gets warmer and becomes less dangerous for mucous membrane of the upper respiratory airways. At the very beginning of training you can inhale through the nose and exhale through the mouth. When you warm up your body a little you can continue to breathe through the mouth.
Вы уже ставили оценку этому вопросу!
Обсудить в социальных сетях
Instagram
ВКонтакте
Facebook
Similar question: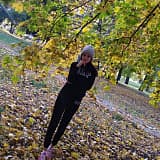 Frost and Respiratory System
Question:
I'd like to know how the frost affects on our respiratory system and how running in the cold will influence on my body. Of course, I'll continue to do runs but I want to understand.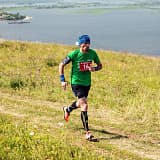 Running and Strength Training. Running in Cold Weather (Frost)
Question:
Good afternoon.
Is it advisable to combine running with strength trainings?
High-intensity circuit trainings with weights and body-weight exercises - are they necessary for long distance runner?
What's your opinion on running in cold weather (30 degrees below zero)?
Thanks.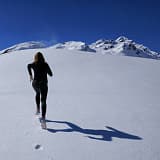 Running on Snow or Running on an Indoor track? Winter Running Shoes
Question:
Good afternoon.
I'd like to get recommendations on winter running, especially when it is snowing.
Is it advisable to run on snow?
Which running shoes should I choose in order not to slip or sink into the snow?
Maybe it is better to move to running on an indoor track or a treadmill in winter?